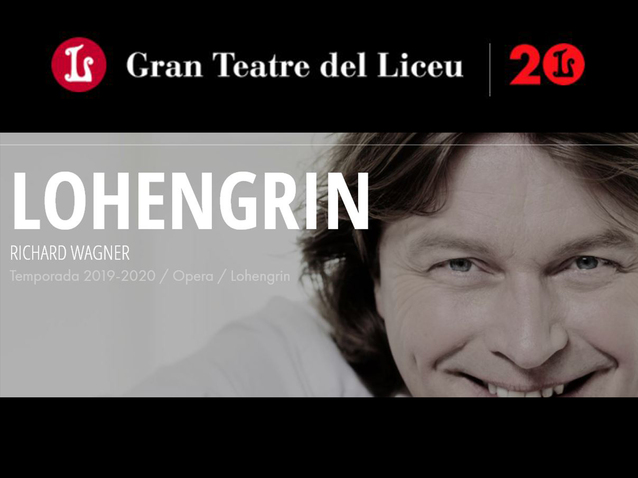 © DR
Description
Katharina Wagner, the composer's great-granddaughter, makes her Liceu debut with a new production.
More information is available on the official website of the opera house.
Following the measures adopted by the government as part of the fight against the spread of the COVID-19 coronavirus, the opera house had to cancel performances.
Schedule
March 19, 2020 19:00:00
March 22, 2020 17:00:00
March 25, 2020 19:00:00
March 28, 2020 19:00:00
March 31, 2020 19:00:00
April 03, 2020 19:00:00
April 05, 2020 17:00:00
Casting
Carsten Wittmoser
Work's characters list
Director
Conductor
Heinrich der Vogler
Lohengrin
Elsa von Brabant
Friedrich von Telramund
Ortrud
Der Heerrufer des Königs