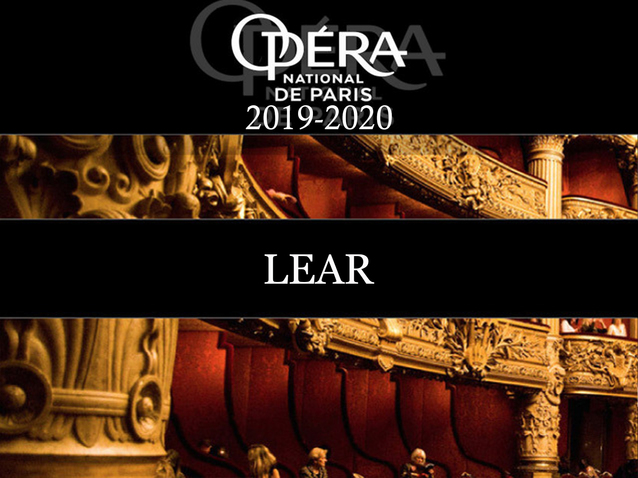 © DR
Description
Revival of the production created in 2016.
"Many composers have attempted to attack this Shakespearian monument, and the baritone Dietrich Fischer-Dieskau is seeking the first role of King Lear, and is appealing to Aribert Reimann for the first time. Bayerische Staatsoper of Munich commissioned him, he finally accepted the challenge of this impossible opera, from the dark orchestration to the nuanced treatment of vocals resurfaced the tortuous concealment and the violence of human relationships. however, in the cathartic staging of Calixto Bieito, which deprives each of his characters: the collective hysteria gives way to the solitude of the old man.Anéanti, he finds himself like a newborn and cries "to have arrived on this great crazy theater. "
More information is available on the official website of the opera house.
Schedule
November 21, 2019 19:30:00
November 24, 2019 14:30:00
November 27, 2019 19:30:00
November 30, 2019 19:30:00
December 04, 2019 19:30:00
December 07, 2019 19:30:00
Work's characters list
Director
Conductor
König Lear
König von Frankreich
Herzog von Albany
Herzog von Cornwall
Graf von Kent
Graf von Gloster
Edgar
Edmund
Goneril
Regan
Cordelia
Narr
Bedienter
Ritter