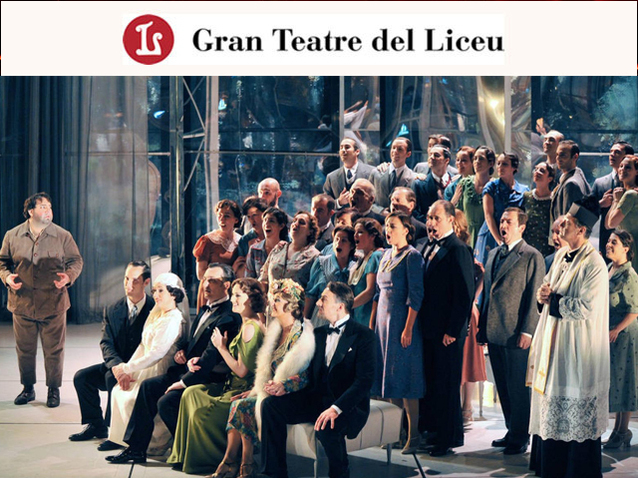 Description
Seville, Spain. Figaro, the barber, is preparing for his wedding to Susanna but Bartolo wants him to marry Marcellina, his housekeeper. Count Almaviva makes advances to Susanna but she and Rosina, the Countess, devise a scheme to arouse the Count's jealousy. Meanwhile young Cherubino longs to discover what love is all about...
Based on the second part of Beaumarchais' trilogy about Figaro, which began with Le barbier de Séville, this masterpiece of opera buffa features wonderful music and attains great dramatic depth. It was the first brilliant achievement of the Mozart-Da Ponte tandem.
A revival of the much applauded show by Lluís Pasqual, set in the 1930s, which makes great demands on the actors and puts the spotlight on the amorous intrigues of the plot.
More information is available on the official website of the opera house.
Schedule
November 07, 2016 20:00:00
November 10, 2016 20:00:00
November 12, 2016 18:00:00
November 14, 2016 20:00:00
November 16, 2016 20:00:00
November 19, 2016 20:00:00
November 20, 2016 17:00:00
Work's characters list
Director
Conductor
Il Conte d'Almaviva
La Contessa d'Almaviva
Figaro
Cherubino
Cherubino
Marcellina
Il Dottor Bartolo
Barbarina
Antonio
Susanna
Susanna
Don Basilio
Don Curzio