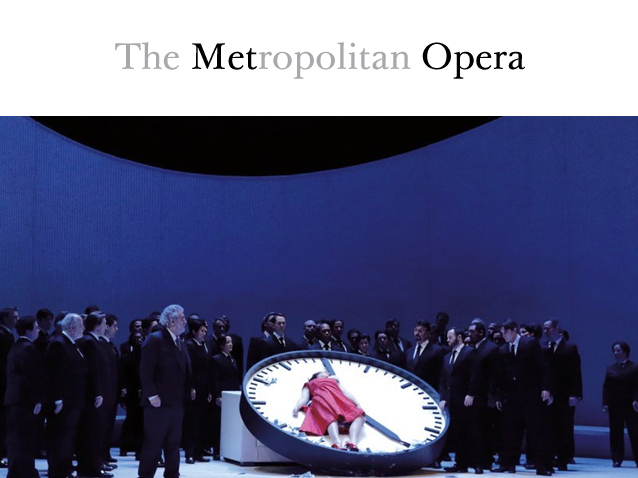 © Copyright all right reserved
Description
Verdi's consumptive courtesan returns in Willy Decker's timeless setting. Marina Poplavskaya, who originated the title heroine in this striking production, and the rising soprano Marina Rebeka share the role of Violetta. Stephen Costello and Francesco Demuro are Alfredo, Ludovic Tézier is Germont, and Marco Armiliato conducts.
Original production of the Salzburger Festspiele; with thanks to Dutch National Opera, Amsterdam
More information is available on the operahouse's official website.
Schedule
December 11, 2014 19:30:00
December 16, 2014 20:00:00
December 19, 2014 20:00:00
December 22, 2014 19:30:00
December 27, 2014 13:00:00
December 30, 2014 19:30:00
January 07, 2015 19:30:00
January 10, 2015 20:30:00
January 14, 2015 19:30:00
January 17, 2015 20:00:00
January 21, 2015 20:00:00
January 24, 2015 20:00:00
Work's characters list
Director
Conductor
Violetta Valéry
Violetta Valéry
Violetta Valéry
Alfredo Germont
Alfredo Germont
Giorgio Germont
Giorgio Germont