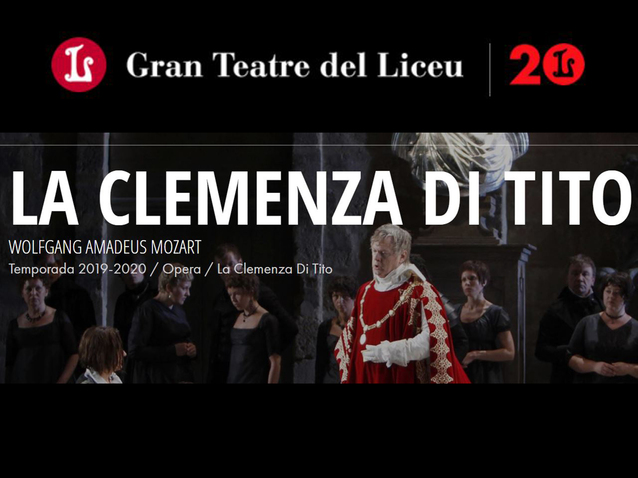 © Copyright all right reserved
Description
Revival of the production of Aix-en-Provence dating from 2011.
More information is available on the official website of the opera house.
Following the measures adopted by the government as part of the fight against the spread of the COVID-19 coronavirus, the opera house had to cancel the performances scheduled for April.
Schedule
February 19, 2020 20:00:00
February 20, 2020 20:00:00
February 22, 2020 20:00:00
February 23, 2020 17:00:00
February 25, 2020 20:00:00
February 27, 2020 20:00:00
April 17, 2020 20:00:00
April 26, 2020 17:00:00
April 28, 2020 20:00:00
April 29, 2020 20:00:00
Work's characters list
Director
Conductor
Tito Vespasiano
Tito Vespasiano
Vitellia
Vitellia
Vitellia
Annio
Servilia
Servilia
Publio
Sesto
Sesto