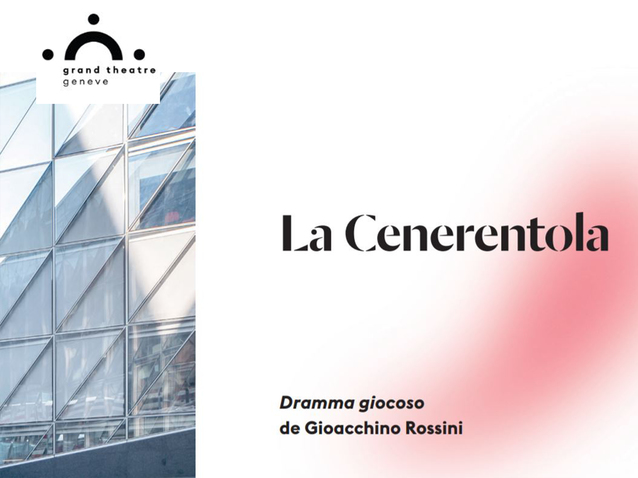 © DR
Description
New production in co-production with De Nationale Opera Amsterdam and the Santa Fe Opera.
More information is available on the official website of the Theater.
Following the measures adopted in the context of the fight against the spread of the coronavirus COVID-19, the Grand Théâtre de Genève has had to modify its entire programming. The production of La Cenerentola, originally planned for May, was finally postponed to September 2020. 
Schedule
May 04, 2020 19:30:00
May 06, 2020 19:30:00
May 08, 2020 19:30:00
May 10, 2020 15:00:00
May 12, 2020 19:30:00
May 14, 2020 19:30:00
May 16, 2020 19:30:00
May 18, 2020 19:30:00
May 20, 2020 19:30:00
September 14, 2020 19:30:00
September 22, 2020 19:30:00
September 24, 2020 19:30:00
September 26, 2020 19:30:00
Work's characters list
Director
Conductor
Don Ramiro
Dandini
Don Magnifico
Clorinda
Angelina
Alidoro