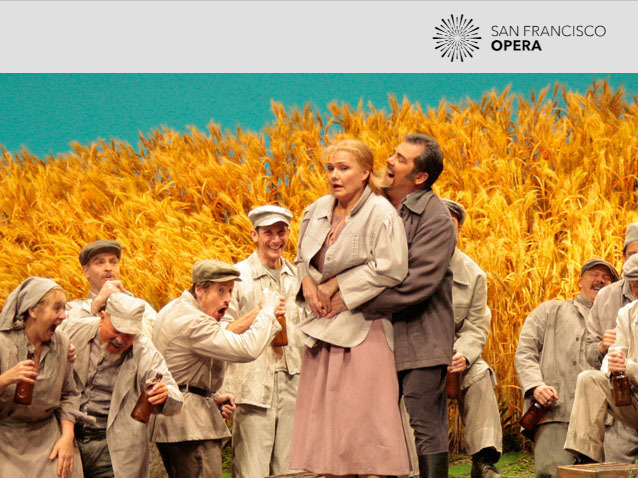 Description
An original production of Hamburgische Staatsoper
When the righteous sin, can they be forgiven? "Invariably daring and original, characterized by her fierce commitment to the moment" (Opera News), Karita Mattila returns to portray one of Janáček's most vivid characters—a domineering stepmother forced to deal with her unwed stepdaughter's pregnancy—who is driven to perform a monstrous act.
Soprano Malin Byström makes her Company debut as Jenůfa, a woman who discovers the transformative power of love and forgiveness. Janáček virtuoso Jiří Bělohlávek conducts this intense, pulsating score.
More information is available on the opera house's official website.
Schedule
June 14, 2016 19:30:00
June 19, 2016 14:00:00
June 22, 2016 19:30:00
June 25, 2016 19:30:00
June 28, 2016 19:30:00
July 01, 2016 19:30:00
Work's characters list
Director
Jenůfa
Laca Klemen
Števa Buryja
Kostelnička Buryjovka