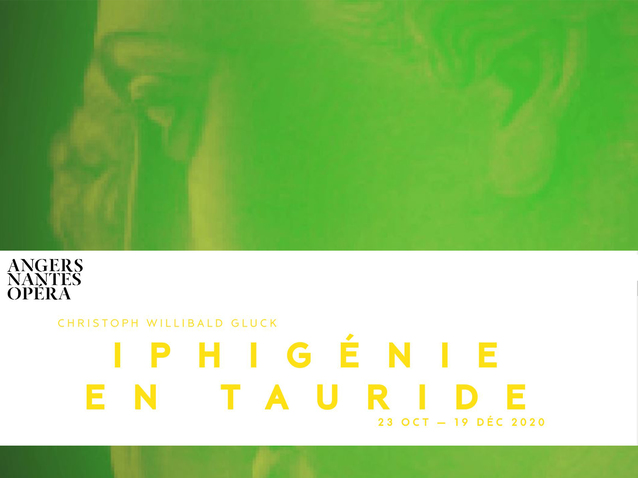 © DR
Description
New production.
In October in Angers.
Following sanitary measures and decisions to keep operas closed until at least January 7, 2021, the lyric house offers to see this production streaming on December 5, as part of the online festival "L'Amour de loin".
More information is available on the official website of the opera house.
Schedule
October 23, 2020 20:00:00
October 25, 2020 16:00:00
Casting
Florence Dauriach
Hélène Lecourt
Laurence Dury
Nikolaj Bukavec
Benoit Duc
Work's characters list
Director
Conductor
Iphigénie
Iphigénie
Oreste
Pylade
Thoas
Diane
Diane
Une femme grecque
Première prêtresse
Deuxième prêtresse
Un ministre du Sanctuaire
Un Scythe