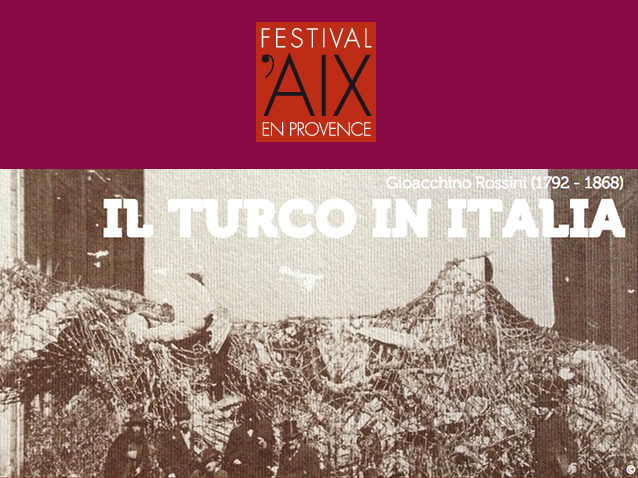 © Festival d'Aix en Provence
Description
New production of the Festival d'Aix-en-Provence
In coproduction with the Opéra de Dijon and the Teatr Wielki - Poland National Opera
In the bright sunlight of opera buffa a good-looking Turkish prince (with an agile bass voice) lands on the coast of Naples looking for amorous adventures. In no time at all he meets a vivacious Italian girl (a coquettish virtuoso soprano), who is accustomed to flitting between admirers, much to the displeasure of her elderly husband. This little group carries on its flirtations, rivalries and quarrels under the eyes of the poet Prosdocimo, to his great delight, as this author in search of characters has, as it happens, been seeking inspiration for a play. He even influences the actions of these tragi-comic figures, lending a quasi-Pirandellian dimension to Gioacchino Rossini's zaniest but also most subtle opera.
Attend this production with our partner La Fugue - Europera.
More information is available on the operahouse's official website.
Schedule
July 04, 2014 21:30:00
July 04, 2014 21:30:00
July 07, 2014 21:30:00
July 09, 2014 21:30:00
July 11, 2014 21:30:00
July 13, 2014 21:30:00
July 19, 2014 21:30:00
July 22, 2014 21:30:00
Work's characters list
Director
Conductor
Selim
Donna Fiorilla
Don Geronio
Don Narciso
Prosdocimo
Zaida
Albazar