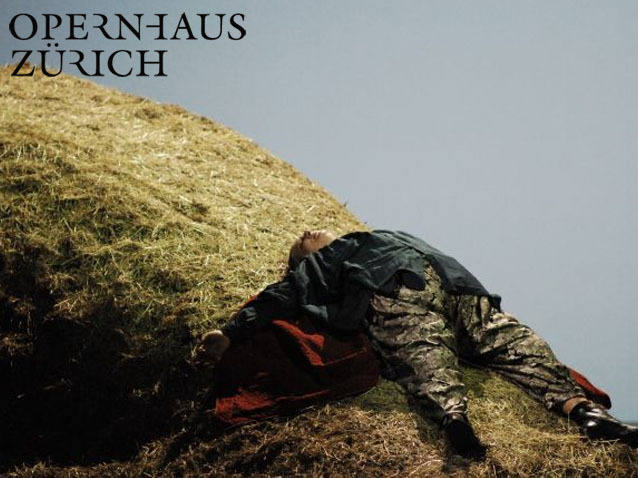 © Copyright all right reserved
Description
"A lifetime's work of passion ends with an outburst of merriment," commented Verdi's librettist Arrigo Boito on the composer's Falstaff. The grimly comical tale of the down-and-out and amorous knight, Sir John Falstaff, is Verdi's only comedy, and at the same time the work with which the composer bade farewell to the stage in 1893. Based on Shakespeare's Merry Wives of Windsor, the opera tells the story of the corpulent knight Falstaff, who attempts to alleviate his financial woes by pursuing amorous adventures with wealthy middle-class women. Mistress Alice Ford and Mistress Meg Page, the outraged recipients of Falstaff's amorous missives, not only teach the fatso a cleverly engineered lesson, but also outwit Ford to overcome his objections to his daughter Nannetta's marriage to Fenton. In the end, the snubbed hero of the piece reacts with superior wisdom: unruffled jocularity is the only appropriate reaction to the bewildering goings-on of this world.
Can you imagine a more powerful and characterful bass-baritone in the role of Falstaff than the international Welsh star, Bryn Terfel? After his glorious Zurich performance as the Dutchman, he is now honouring us with his presence in our revival of Falstaff. General Music Director Fabio Luisi will be conducting Verdi's sparklingly humorous and inventive score. Javier Camarena will be performing the role of Fenton.
More information is available on the opera house's official website.
Schedule
September 15, 2015 19:00:00
September 18, 2015 19:30:00
September 20, 2015 20:00:00
September 24, 2015 19:30:00
September 27, 2015 14:00:00
Casting
Dimitri Pkhaladze
Work's characters list
Director
Conductor
Alice Ford
Mistress Quickly
Nannetta
Sir John Falstaff
Ford
Fenton
Dr. Cajus
Bardolfo
Pistola