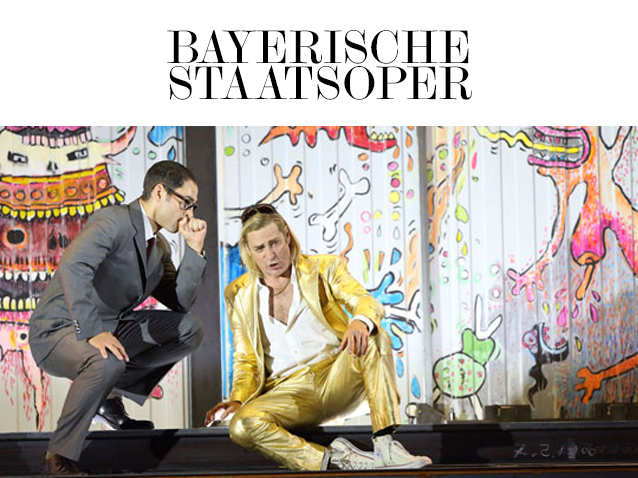 © DR
Description
Don Giovanni – stylized by both his contemporaries and posterity in every nuance between admiration and condemnation: as a sensuous debaucher, an unfeeling cynic, a death-dealing demon, an egotist impelled by his urges, a sad angel or the proud embodiment of human self-realization.
This barely comprehensible hero plays with everyone around him and acts in accordance with just one rule: long live liberty! He seduces countless women, whose lives afterwards are never the same as they were before. He murders the father of one of his conquests, when the older man gets in his way: the painful collateral damage of a compulsive quest for whatever might promise vitality?
Three women and two men join forces to pursue this man, who may have released different impulses in each one of them: thirst for vengeance, desire, curiosity for the unknown, the lust for subjugation or the altruistic desire to redeem him. The closer they get to him, the more his contours dissipate. The desire to unmask him becomes an obsession to punish and destroy him. This is finally carried out by a higher power, so that his pursuers keep running into one another.
Lorenzo da Ponte converted the morality play about a "punished dissolute" into a libretto for Wolfgang Amadeus Mozart. It was his music that gave the work a Janus-like countenance: a psychologically fine-tuned drama and concurrently a theatrical work that sets the final machinery of hell in motion. A dramma giocoso – a comical drama – and yet, first and foremost, a nocturnal play, in which the lust for life and the joy of life have to erupt, because death, solitude and emptiness wait on the other side.
More information is available on the operahouse's official website
Schedule
January 10, 2015 18:00:00
January 13, 2015 19:00:00
January 16, 2015 19:00:00
Work's characters list
Don Giovanni
Leporello
Il Commendatore
Donna Anna
Don Ottavio
Donna Elvira
Zerlina
Masetto