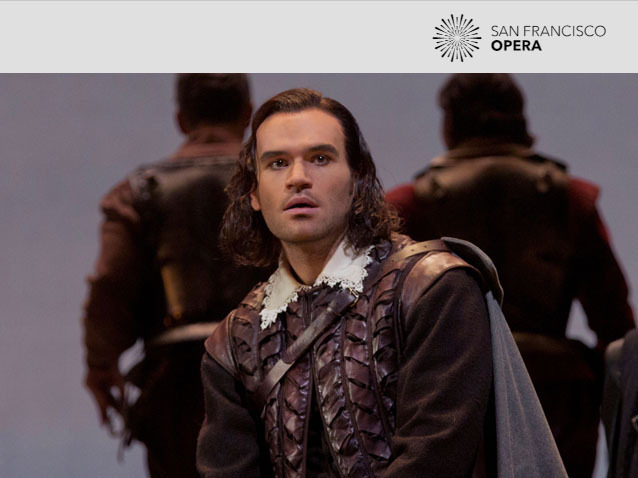 © Copyright all right reserved
Description
At the time of Spain's brutal Inquisition, the king of Spain marries the woman his son loves and sets into motion a tension-filled chain of events. Music Director Nicola Luisotti conducts this magnificent tale of romantic triangles, political idealism and life-and-death devotion.
Starring preeminent Verdi soprano Krassimira Stoyanova, renowned bass René Pape and the powerful tenor Michael Fabiano in his role debut as Don Carlo, this grand Italian opera will grip your heart with its complexity, passion and conscience long after the curtain falls.
More information is available on the opera house's official website.
Schedule
June 12, 2016 13:00:00
June 15, 2016 19:00:00
June 18, 2016 19:00:00
June 21, 2016 19:00:00
June 24, 2016 19:00:00
June 29, 2016 19:00:00
Casting
Andrea Silvestrelli
Work's characters list
Director
Conductor
Elisabetta di Valois (Elisabeth de Valois)
Rodrigo (Rodrigue)
Filippo II (Philippe II)
Don Carlo (Don Carlos)
Il Grande Inquisitore (Le Grand Inquisiteur)
La Principessa Eboli (La princesse d'Eboli)