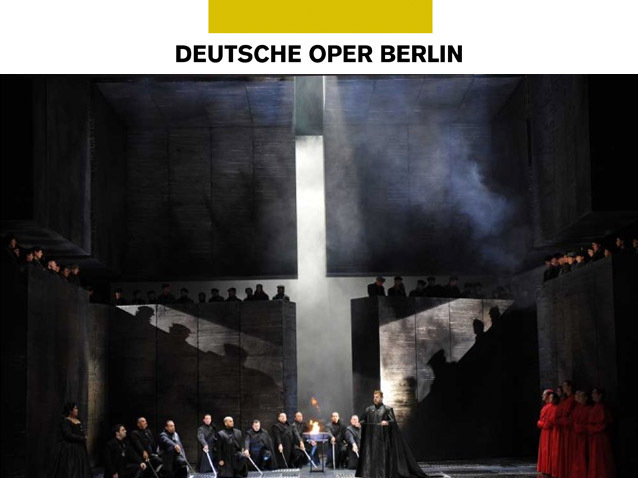 Description
It is common knowledge that Giuseppe Verdi, by nature a critical man, not only found much to disapprove of in the trends of his day but also subjected his own work to a continuous process of editing and revision.
None of his operas did he alter, abridge, rearrange or rewrite more intensely than his grimmest work of all – DON CARLO -, whose web of political, religious and social constraints is most reminiscent of the inescapability of destiny associated with Greek drama.
Verdi began writing the opera in 1865, and twenty years were to pass before the premiere in Milan of the four-act version that we are most familiar with today. The composer not only wrestled with the two languages of the piece, each with its distinctive form of expression. He was also at pains to achieve the best possible result by repeatedly cutting, reducing and rearranging. The opera, extensive sections of which are faithful to Schiller's play, went through no less than seven versions.
In none of the opera's characters does the light of reason sparkle. Prisoners of their situations, prisoners of their own reins of control and of their own making, above all prisoners of a deadly, ever-looming spiritual power greater even than secular hegemony… Verdi captures the essential helplessness of human beings entangled in this network of terror: at best, death brings release.
More information is available on the opera house's official website.
Schedule
April 23, 2015 19:00:00
April 26, 2015 18:00:00
April 30, 2015 19:00:00
May 03, 2015 18:00:00
Work's characters list
Director
Conductor
Elisabetta di Valois (Elisabeth de Valois)
Rodrigo (Rodrigue)
Filippo II (Philippe II)
Don Carlo (Don Carlos)
Don Carlo (Don Carlos)
Il Grande Inquisitore (Le Grand Inquisiteur)
Un monaco (Un Moine)
Il Conte di Lerma (Le comte de Lerme)
La Principessa Eboli (La princesse d'Eboli)
Una voce dal cielo (Une voix céleste)