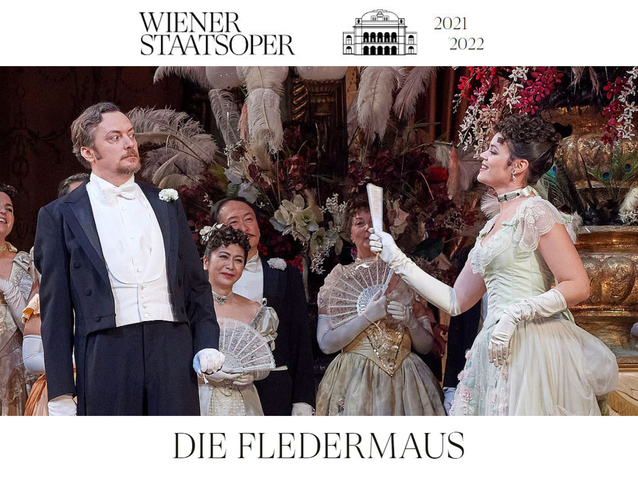 © Copyright all right reserved
Description
Production already played in 2014-2015, 2015-2016, 2017-2018, 2018-2019 and 2019-2020.
The Wiener Staatsoper has announced a cancellation of all the remaining performances of popular Johann Strauss' operetta "Die Fledermaus" in January 2022, due to rising COVID-19 cases in the artistic groups.
More information is available on the official website of the opera house.
Schedule
January 01, 2022 19:00:00
January 03, 2022 19:00:00
January 05, 2022 19:00:00
Work's characters list
Director
Conductor
Gabriel von Eisenstein
Rosalinde
Adele
Alfred
Dr Falke
Frank
Prince Orlofsky
Frosch