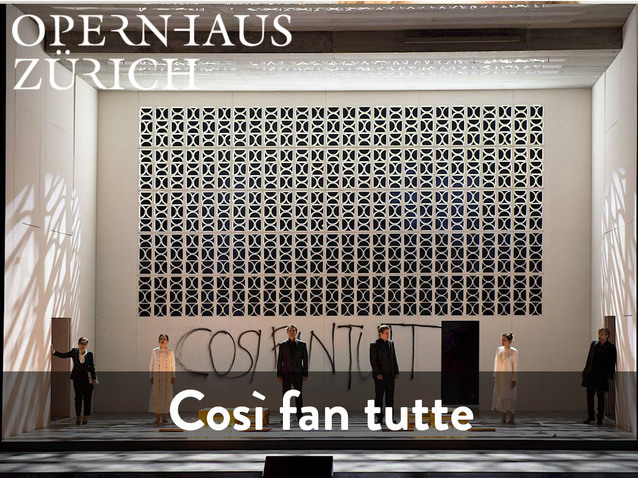 © DR
Description
Production already scheduled for 2018 and 2019.
This dense and radically modern production by Kirill Serebrennikov is from 2018, and was developed under unique conditions. The Russian director was under house arrest in Moscow and unable to attend rehearsals. But that didn't diminish his artistic powers, and critics and audiences alike were thrilled by his results. 
More information is available on the official website of the opera house.
Schedule
November 14, 2021 19:30:00
November 19, 2021 19:00:00
November 27, 2021 19:00:00
December 02, 2021 19:30:00
December 07, 2021 19:00:00
December 11, 2021 19:00:00
Work's characters list
Director
Conductor
Fiordiligi
Dorabella
Ferrando
Guglielmo
Don Alfonso
Despina
Sempronio
Tizio