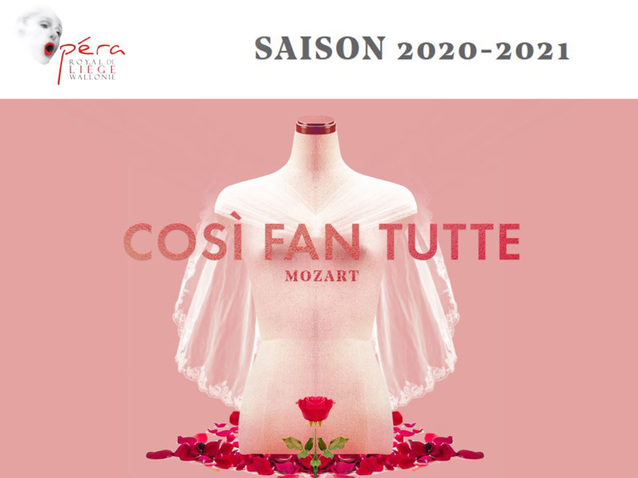 © Copyright all right reserved
Description
Revival of the production of the Lausanne Opera house created in 2018, and that we had seen then (read our french column).
More information is available on the official website of the opera house.
Following the measures adopted by the government as part of the fight against the spread of the coronavirus, the opera has been forced to cancel public performances of the production, but offers a concert version available online from May 27, 00 : 00.
Schedule
May 14, 2021 20:00:00
May 16, 2021 15:00:00
May 18, 2021 20:00:00
May 20, 2021 20:00:00
May 22, 2021 20:00:00
Work's characters list
Director
Conductor
Fiordiligi
Dorabella
Ferrando
Guglielmo
Don Alfonso
Despina