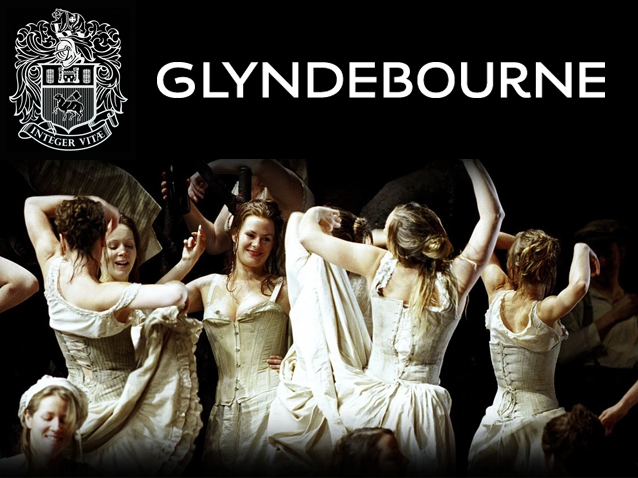 Description
A revival of the 2002 Festival production
'I have written a work that is all clarity and vivacity, full of colour and melody', wrote Bizet of Carmen , composed shortly before his sudden death at age 37. He would never know that his tale of a free-spirited femme fatale would become one of the world's most widely performed and beloved operas.
Set in Andalucía, Carmen reflects the 19th-century European fascination with the exotic, evoked through the use of authentic Spanish music – alongside popular-style opéra-comique tunes and soaring French lyricism. Based on the 1845 novella by Prosper Mérimée, Carmen traces the joined fates of the fiery gypsy Carmen and Don José, a naïve army corporal. In love with Carmen, he abandons his childhood sweetheart and deserts from the military, but loses the capricious Carmen to the glamorous toreador Escamillo, with deadly results. The opera's portrayal of working-class life, dissolution and lawlessness, as well as the shocking onstage murder of its heroine and the ground-breaking music Bizet wrote for it, scandalised early audiences but blazed new trails in opera.
Of David McVicar's production, last seen in Festival 2008, The Guardian wrote: 'It is a brooding view of Carmen , a dissection of lost souls embedded in Michael Vale's scrupulously realist sets… Sue Blane's meticulously Spanish costumes provide a note of native colour… McVicar powers this Glyndebourne production with the energy of Rent , and with the seediness of Cabaret.'
Jakub Hrůša conducts the London Philharmonic Orchestra, with Glyndebourne favourite Stéphanie d'Oustrac in the iconic title role, the charismatic Polish-Brazilian baritone Paulo Szot as Escamillo, acclaimed Czech tenor Pavel Cernoch as Don José, and the dazzling British soprano Lucy Crowe as Micaëla.
More information is available on the opera house's official website.
Schedule
May 23, 2015 16:50:00
May 28, 2015 16:50:00
May 31, 2015 15:35:00
June 03, 2015 16:50:00
June 06, 2015 16:50:00
June 09, 2015 16:50:00
June 12, 2015 16:50:00
June 16, 2015 16:50:00
June 19, 2015 16:50:00
June 22, 2015 16:50:00
June 25, 2015 16:50:00
June 28, 2015 15:35:00
July 01, 2015 16:50:00
July 04, 2015 16:50:00
July 11, 2015 16:50:00
Work's characters list
Conductor
Carmen
Micaela
Frasquita
Mercédès
Don José
Don José
Escamillo
Morales
Le Remendado
Le Dancaïre