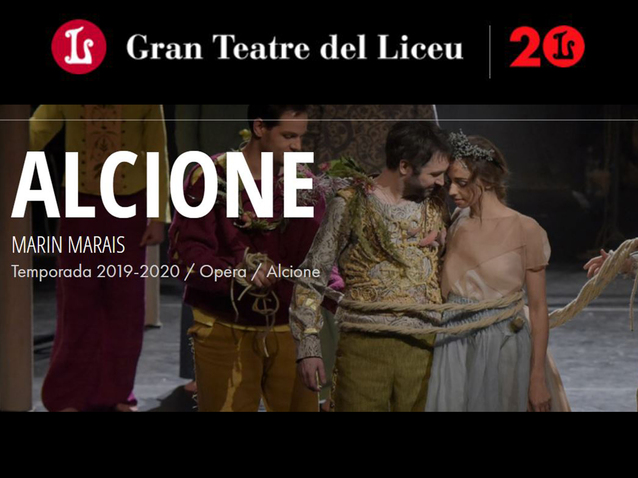 © DR
Description
Revival of the production created at the Opéra Comique in 2017 (read our French column).
Co-production : Château de Versailles Spectacles, Théâtre de Caen, La Brèche and Pôle national des arts du cirque de Normandie / Cherbourg-en-Cotentin.
More information is available on the official website of the opera house.
Following the measures adopted by the government as part of the fight against the spread of the COVID-19 coronavirus, the opera house had to cancel all performances of this production.
Schedule
May 16, 2020 20:00:00
May 18, 2020 20:00:00
May 20, 2020 20:00:00
May 22, 2020 20:00:00
May 23, 2020 20:00:00
Casting
Jeanne Lefort
Hanna Bayodi-Hirt
Jeanne Lefort
Hanna Bayodi-Hirt
Hanna Bayodi-Hirt
Maria Chiara Gallo
Gabriel Jublin
Work's characters list
Director
Conductor
Alcione
Ceix
Pelée
Pan
Phorbas
Tmole
Grand-Prêtre
Neptune
Ismène
Bergère
1ère Matelote
2ème Matelote
Junon
Apollon
Doris
Céphise
Aeglé
Chef
Phosphore
Servant de Ceix