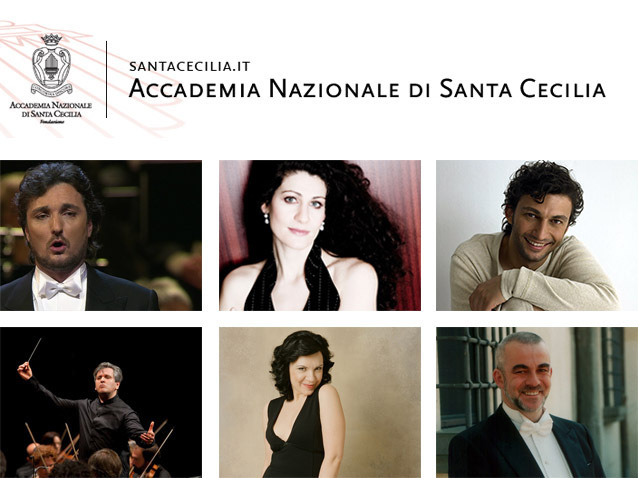 Description
Concert version
After the extraordinary 2012 success of Pappano and the Santa Cecilia ensembles' performances of A Masked Ball, we now find Sir Antonio taking on another of Verdi's great operas: Aida.
Performances in large outdoor spaces - including arenas and stadiums - have often distorted our perception of this opera; although it offers great scenes of triumphal spectacle and ceremonial dancing, it also contains some of the most intensely lyrical and intimate passages in Verdi's entire production.
Starring Anja Harteros, Jonas Kaufmann, and Ludovic Tezier in the leading roles, along with a fine supporting cast of singers, Pappano, and the Santa Cecilia Orchestra and Chorus, this concert version of Aida promises to be one of most memorable events of the entire season. Fortunately, the performance will be recorded, so the memory of it will be preserved for the future. But what a pity to miss it live!
More information is available on the opera house's official website.
Schedule
February 27, 2015 19:30:00
Work's characters list
Conductor
Aida
Radames
Amneris
Ramfis
Amonasro
Il Re
Un Messagero