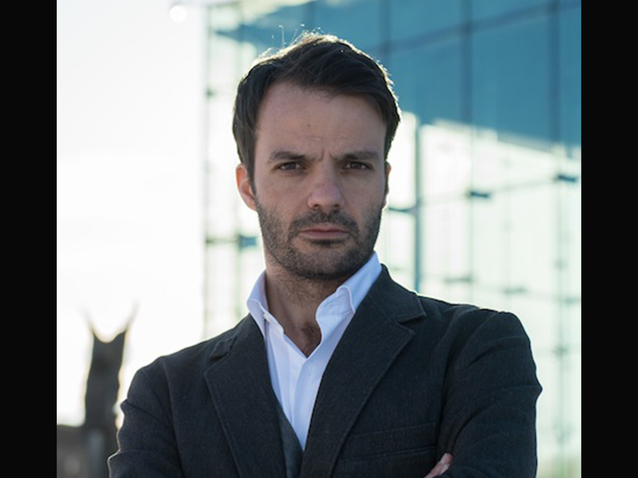 © https://www.vascomendonca.com/
General Information
Birthdate:

1977

Nationality:

Portugal
Biography
A Portuguese composer of contemporary music, Vasco Mendonça is a graduate of the Escola Superior de Música de Lisboa (2002), the Conservatorium van Amsterdam (2004) and King's College London (2009), and has also trained with Klaas de Vries and George Benjamin.
Vasco Mendonça's music spans all genres, from orchestra, ensemble, choir and solo pieces to chamber music, as well as musical theatre (Ping, 2011) and contemporary opera: he composed Bosch Beach in 2016 to commemorate the 500th anniversary of the death of the painter Hieronymus Bosch; followed by The House Taken Over, which premiered at the Festival International d'Art Lyrique d'Aix-en-Provence in 2013.
Vasco Mendonça's works are performed all over Europe by groups such as the Asko|Schönberg Ensemble, the Nieuw Ensemble, the Axiom Ensemble, the Remix Ensemble, the International Contemporary Ensemble (ICE), the São Paulo Symphony (OSESP), the Gulbenkian Orchestra, the Orquestra Sinfonica Casa da Música, and Drumming GP.
Several music festivals have already commissioned works from Vasco Mendonça, including the Festival d'Aix-en-Provence, Aldeburgh Music, the Verbier Festival, Musica Nova Helsinki, Musica Strasbourg, November Music, Gaudeamus Muziekweek, and the Morelia Music Festival. The same is true of many concert halls and centres, such as the Philharmonie de Paris, the Lincoln Center, the Concertgebouw Amsterdam, the Théâtre de La Monnaie (Brussels), the Kaaitheater, the Grand Théâtre de Luxembourg, the Elbphilharmonie, the Centro Cultural Del Bosque, National Sawdust, the Concertgebouw Brugge, the Kölner Philharmonie, the Künstlerhaus Mousonturm Frankfurt, the Casa da Música, and the Gulbenkian Foundation.
His interest in composing for the stage has led him to collaborate with some of Europe's most avant-garde musical theatre companies, such as Music Theatre Wales, Muziektheater Transparant and LOD Muziektheater, as well as with directors such as Katie Mitchell, Michael McCarthy and Luis Miguel Cintra.
Vasco Mendonça's music has been recorded by the labels Naxos and Classic Concert Records.
In terms of recognition, Vasco Mendonça has already received awards such as the Lopes-Graça Composition Prize, the ROLEX Mentor and Protegé Arts Initiative (with Kaija Saariaho), and the Composer in Residence Award at the Casa da Música. He has also earned several artistic grants from the Ministry of Culture, and represents Portugal at the UNESCO International Rostrum of Composers.