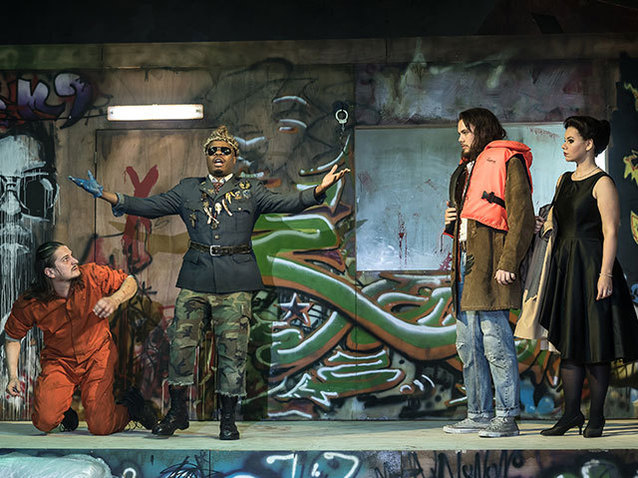 George Frideric Handel's opera Oreste of 1734 is a pasticcio, which is a work built around music (usually from a range of composers) that already exists. These were very common in the eighteenth century, partly because the demands on an establishment's resident composer to produce work were so great that it became a standard practice to bolster output by utilising them, and partly because there was a strong tradition of using such creations to showcase the compositions of a range of musicians of that generation.
In another of Handel's pasticcios, Elpidia of 1725, it seems that he only wrote the recitative and possibly one duet (although he certainly produced and directed the performances), so that the music came primarily from Leonardo Vinci and Giuseppe Orlandini. In the case of Oreste, however, Handel was responsible for every single note. He assembled a collection of his cantatas and arias from the previous years, from Agrippina of 1709 to Sosarme of 1732, binding the pre-existing music with newly-written recitative. The libretto was anonymously adapted from Giangualberto Barlocci's L'Oreste of 1723, which was in turn adapted from Euripides' Iphigenia in Tauris.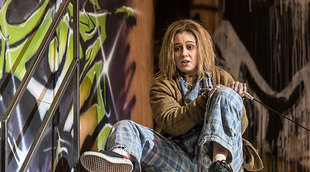 Angela Simkin (Oreste)
ROH © Clive Barda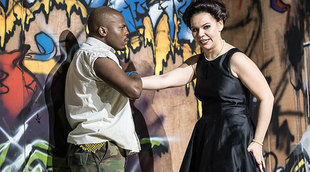 Simon Shibambu, Vlada Borovko
ROH © Clive Barda
The work was performed three times in Handel's lifetime, and first revived in 1988. It appeared at the Royal Opera House's Linbury Studio in 2000, but the staging then came from the English Bach Festival. This current production therefore constitutes the Royal Opera's first staging of the work, but it is presented not at Covent Garden, but across London in Wilton's Music Hall. This magical building, which has recently undergone an exceptionally sensitive restoration, is the oldest grand music hall in the world and is worth a visit in its own right.
Based on Euripedes' work, Oreste focuses on the period that follows both the murder of King Agamemnon by his wife Clytemnestra, and Oreste's killing of Clytemnestra in revenge. She killed the King because he tried to sacrifice their daughter Ifigenia, but the latter survived and is now on a remote island ruled over by Toante. Oreste went mad following his action and has now found his way to this island, but neither he or Ifigenia recognise each other because they were separated as children. The plot focuses on the danger that Oreste and all of the other characters, including his wife Ermione and friend Pilado who arrive to search for him, face. This results from King Toante's aim to find and dispatch Oreste, which has led him to rule that all strangers will be killed. The King, however, desires Ermione so offers to spare her and Oreste in return for 'favours', while the captain of Toante's guard Filotate makes a similar offer to Ifigenia. After a series of complications and narrow escapes, good triumphs as all of the characters including Filotate turn against Toante and murder him, thus allowing a new, more just world to be born.
In Gerard Jones' production the action is updated to a modern day setting, with the dystopian atmosphere shaking the normal certainties that truth and justice will ultimately prevail. The set, designed by Jones and Matt Carter, is covered from top to toe with graffiti, which on the one hand suggests extreme poverty and deprivation, but on the other alludes to a style and culture all of its own. A similar point could be made in relation to the ripped, dirty clothes and make-up of some of the protagonists. These might be seen as fashion statements in their own right, but the streams of eyeliner pouring down Ifigenia's face could result either from deliberate effort or from her tears.
Traditional weapons become Stanley knives and hammers which means there is nothing clean or noble about Toante's killing, with each protagonist taking their turn to pummel away at him offstage before returning with blood splattered clothes. Far from his death seeing the dawning of new more enlightened age, the ending as we see it suggests that things will proceed extremely badly as Ermione takes exception to the affection that Oreste and Ifigenia show each other.
The orchestra, brilliantly conducted by James Hendry, is placed below both sides of the stage so that those sitting in the stalls experience a true stereo effect. The hall's acoustic means that the sound from the singers in the small space may feel too overbearing for some. However, those happy to feel overwhelmed by the experience should find there is much to enjoy because there is no doubting the strength of the cast.
All soloists are members of the Royal Opera's Jette Parker Young Artists Programme, and deliver singing of an exceptionally high standard. Angela Simkin is brilliant in the title role, displaying a mezzo-soprano that marks her out as an excellent interpreter of Handel. Her acting is also persuasive as the madness that has overcome Oreste since killing Clytemnestra manifests itself in the nervousness he shows in touching Ifigenia, or vacuous contentment he displays when Ermione dotes over him. Simkin, however, only stands as the first among equals as Jennifer Davis as Ifigenia, Gyula Nagy as Filotete, Simon Shibambu as Toante, Vlada Borovko as Ermione and Thomas Atkins as Pilade all play, and most importantly sing, their parts to the full.
By Sam Smith
Oreste | 7 – 19 November 2016 | Wilton's Music Hall, London
the 11 of November, 2016
|
Print