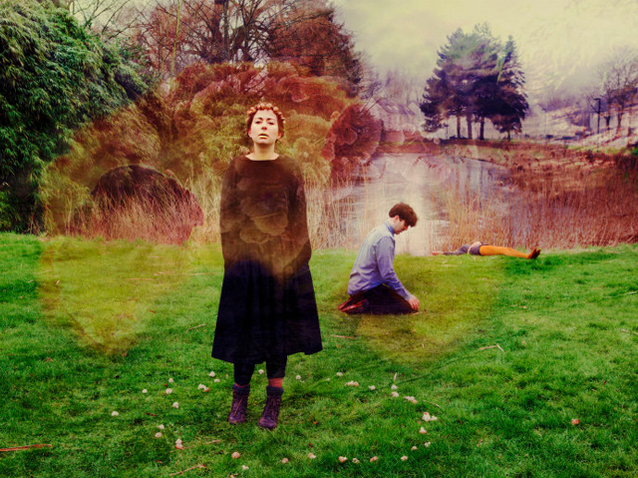 All too realistic, detailed, once again an enourmous sensitive direction of the Catalan enfant terrible Calixto Beito. He is ideally accompagnied and followed - for this Lady Macbeth of Mtensk - by the cast and his team, with stage designer Rebecca Ringst, costume designer Ingo Kruegler and light by Michael Bauer.
The audience experiences the thriller of the inhuman circumstances of the land ruling family Izmailjow and their fatal extinction as well as the desperate life of their workers . Sex, violence and timid love are brought on stage creating a bath of feelings not always too comfortable. It is the evening of the young Lituanian soprano Ausrine Stundyte and the Czech tenor Ladislav Elgi, both in their roledebut of this new production of the Vlaamse Opera. They both represent persuasive examples for acting capabilities and stage presence of a new generation of young singers. Their fear, love and violence is expressed by many little gestures well created by Calixto Beito as well as musical interpretation. Ausrine Stundyte has a fine soprano who can be dramatic as well as lyric. Her height stays smooth and cantabile. Ladislav Elgi's voice is a soft homogen tenor with minor problems in height and dramatic explosion. Sir John Tomlinson has found a well matching role for his fading dramatic voice but fine acting. His Boris is a full blooded Russian businessman searching mental and sensual satisfaction in brutal observation of his family and employees.
Dimitri Jurowski, member of the famous musician family is musical head of the Vlaamse Opera since 2011. He has gained a reputation for his interpretation of modern Russian music. He enriches the demonstrative and well elaborated realistic interpretation on stage with a furious and unforgiving music. It is overloaded with fortissimi, showering the audience. Single intimate scenes remain liveless, dry. The whole story develops unstopable, everybody can feel the unevitable tragic end. Katarina is humiliated again, a last blast of the survival fight shimmers before she commits suicide, sitting on the edge to the orchstra pit. The audience is touched, unsecured but relieved. Intense applause and ovations for all the team.
the 28 of March, 2014
|
Print