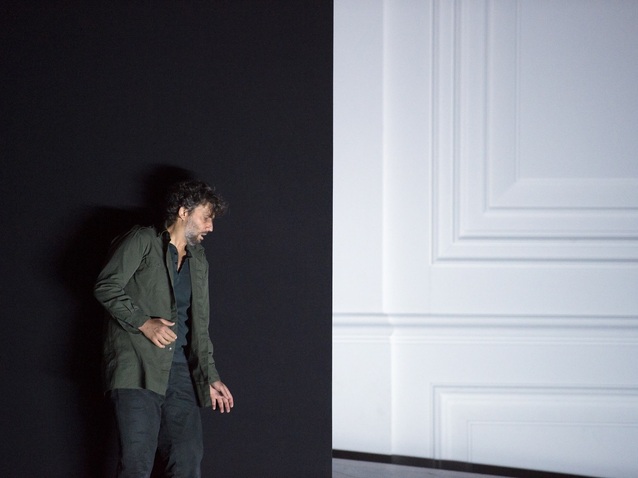 © DR
Says Helga Rabl-Stadler, president of the Salzburg Festival: ''My favorite part of 'Fidelio' is when Leonore comes down to the prison and does not recognize Florestan because he is so starved. Yet she says, 'Whoever you are, I will rescue you.' Not because this is her husband, but rather because everyone who has been unjustly imprisoned must be saved. I find this humanistic declaration fantastic.''
Beethoven's only opera, with its utopic political ideals, presents unique challenges to every team of artists striving to realize a new production today.
''I've talked with a number of different directors about 'Fidelio','' says Franz Welser-Möst, who will conduct the opera at the Salzburg Festival in August in a production by the director Claus Guth. ''It's a difficult piece to stage. The piece is a vision of a political and philosophical idea. There are these ideas that came from the Age of Enlightenment — brotherhood, freedom and so on. Beethoven's focus is on the unattainability of the utopia, and we can actually hear that in the music.''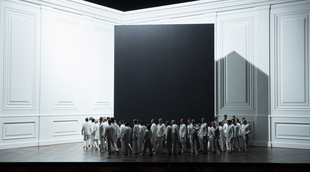 Welser-Möst conducts the Vienna Philharmonic Orchestra and a cast that he has handpicked for the production. ''There is no opera house in the world where you can have a top, top cast every night. In a festival you can. It's not just throwing a random assortment of stars together. It's like in sports. Of course you can buy all the best football players and put them together. But that won't make a really great team. It's similar with music. And for 'Fidelio,' we have exactly the team I hoped for.''
That team includes Jonas Kaufmann in the lead role of Florestan. ''Jonas Kaufmann is the perfect Florestan,'' says Andreas Grossbauer, chairman of the Vienna Philharmonic and a violinist with the orchestra. ''Not only does he have a wonderful tenor voice and the superb technique that this role demands, he is also an excellent actor.''
Grossbauer also sees ''Fidelio'' as a challenging opera, but, he says, these are challenges that his orchestra is uniquely qualified to tackle.
''The Vienna Philharmonic has a very special relationship with Beethoven. Because his symphonies were very demanding for his time, they called for a professional symphony orchestra, and this was one of the reasons for the foundation of the Vienna Philharmonic by Otto Nicolai in 1842, just 15 years after Beethoven's death. Some musicians of the orchestra's first generation knew Beethoven personally and would certainly have played at the first night of the opera in 1814.''
In Franz Welser-Möst, he adds, the orchestra has a conductor well able to deal with the score's demands.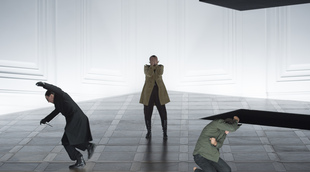 ''We appreciate the very clear and distinctive style of full concentration during maestro Welser-Möst's rehearsals,'' Grossbauer says. ''He is always looking for a deep understanding of the music and finds a convincing balance between the orchestra and the artists on stage, so that we can rely on each other. In Salzburg, where we play with great artists, every performance gets a unique artistic touch, which makes the experience of an evening in the opera so special.''
Salzburg has been the Vienna Philharmonic's second home since 1877. In 1922, the orchestra gave one of the first concerts for the newborn Salzburg Festival, under the baton of the composer Richard Strauss, and has played there every year since 1925. The lush, mountainous countryside surrounding the city afforded composers such as Mahler, Strauss and Bruckner direct inspiration for their work and continues to inspire orchestral musicians for their festival performances, says Grossbauer.
''There are so many possibilities to find inspiration,'' he says. '''Fidelio' is not a museum piece. It is an opera that has an extremely strong message today. Leonore is a woman full of courage who is willing to take risks in acting against a corrupt and brutal system of government. She becomes a symbol of freedom, justice and emancipation.''
Welser-Möst, too, sees ''Fidelio'' as an opera for the 21st century. ''We still have this longing, this desire for freedom built into our system,'' says Welser-Möst. ''And we have to find out how we define that. What is freedom? Beethoven just tells us that it exists.''
For himself, he adds, freedom means the late-career luxury of being able to pick and choose what he does.
'''Fidelio' certainly has something to say to us today,'' says Welser-Möst. ''Love, death, freedom — these themes keep coming up. Great art always confronts us with the big questions.''
Article issued from the International New York Times, not engaging the redaction of Opera Online, and which we reproduce the content with their kind permission.
Center stage: Teatro alla Scala was produced by the T Brand Studio international department and did not involve the International New York Times reporting or editorial departments.
the 01 of August, 2015
|
Print