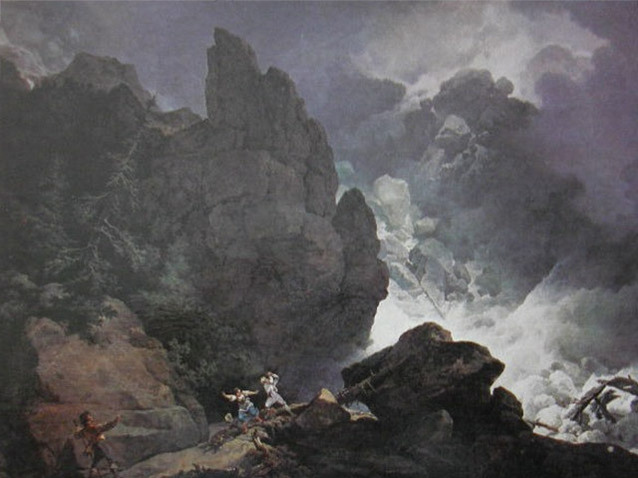 General informations
Composer:Alfredo Catalani
Librettist:

Luigi Illica

Creation date:

1892

Creation place:

Italy

Acts number:

4

Original language:

Italian

Opera House of original production:Teatro alla Scala.
Work description
La Wally is the fifth and final opera by Alfredo Catalani, who died prematurely the year it premiered. A native of Lucca like the younger Puccini, whom he hated obsessively, the prickly Catalani was associated with musical milieus that explored new, post-Verdian approaches. La Wally is evidence of the various movements that influenced Italian lyric art in the second half of the 19th century. Symptomatic of this desire to break with the heroic model magnificently exploited by Verdi, the libretto is imbued with a German-inspired intimist neo-romantic atmosphere, as demonstrated by the novelistic situations ending in sentimental scenes likely to touch the audience's sensitivities, the exaltation of nature through the grandiose mountain setting, and a concern for "local colour" in the Tyrolian setting. In it we can recognise the silhouette of Massenet's Werther, which debuted the month before La Wally premiered. The importance of the musical interludes recalls the Wagnerian model followed by Boito, another composer emblematic of this period in search of a new language. The lush, Wagnerian-influenced orchestral colour enhanced the Italian development of expressive singing, with an expressiveness that immediately charmed audiences and is the main secret of its success with the public. This alliance can also be found in the work's most famous passage, La Wally's aria (Ebben? Ne andrò lontana) used by Jean-Jacques Beineix in his film, Diva (1981). Toscanini, an ardent Catalani supporter, greatly appreciated his last work. His enthusiastic admiration led him to name his first daughter Wally. He also introduced his friend's last, and only, masterpiece into the repertoire of the Metropolitan Opera in 1909 with Emmy Destinn in the title role.
Summary
Around 1800, in a Tyrolian village, a tavern proprietor, Stromminger, Wally's father, is celebrating his 70th birthday. He offers his daughter's hand to Gellner, who is in love with her. But the girl, who is secretly in love with Hagenbach, whose family her father despises, decides to leave her father's home to avoid having to renounce her love. At a party, she finds Hagenbach, who is engaged to the innkeeper, Afra. He makes a wager with his friends that he will succeed in stealing a kiss from the proud Wally, who falls into the trap by allowing herself to be wooed and kissed. The mortified girl offers herself to Gellner on the condition that he avenge this affront by killing her offender. Then she is overcome by regret, but it is too late, as Gellner has already pushed his rival into an abyss. Wally manages to rescue Hagenbach, who finally shares her love. When they try to return to the village, Hagenbach is carried away in an avalanche, and Wally throws herself into the abyss in his wake.
Acte 1
Peasants and hunters celebrate the birthday of Stromminger, father of the beautiful Wally Among the attendees is Walter, a young musician and the childhood friend of both the girl and Gellner, who is secretly in love with her. Hagenbach arrives. He dazzles his audience with the story of his hunting exploits, which irritates and then angers Stromminger, his father's old enemy. Wally, who is in love with Hagenbach, intervenes to prevent a fight between the two men. Gellner informs Stromminger that his daughter loves Hagenbach. The old man then decides to give Wally's hand to Gellner, but she prefers to leave her father's house rather than obey her father's orders.
Acte 2
A party is held in the village of Sölden, where the innkeeper, Afra, is engaged to Hagenbach. Wally, who has attended the ball so she can see Hagenbach again, takes umbrage at his fiancée, against whom she unleashes a torrent of abuse. The young man makes a bet with his friends that he can steal a kiss from the proud Wally. They dance together, and the flustered girl lets herself be seduced and kissed. When she realises that it is only a game, she decides to take revenge by promising Gellner she will be his if he kills Hagenbach to wipe away the affront she has suffered. Gellner accepts the proposal.
Acte 3
Back in the village of Hochstoff, Wally regrets her pact with Gellner, but it is too late. He informs her that he has already pushed his rival into a ravine. The despairing Wally risks her life descending into the ravine to bring back Hagenbach, who is merely injured. She entrusts him to Afra's care and goes off seeking refuge in the mountains.
Acte 4
Walter comes to warn Wally of the risk of avalanche threatening the town over the Christmas period. But she refuses to go back down into the valley and asks him to sing the Edelweiss song for her. Hagenbach, who realises he loves the girl, goes looking for her to tell her he loves her. The two young people are finally reunited. However, a snow storm has begun. Hagenbach, who goes off to find the way back to the village, is swept away in an avalanche. Wally then throws herself into the rushing snow.