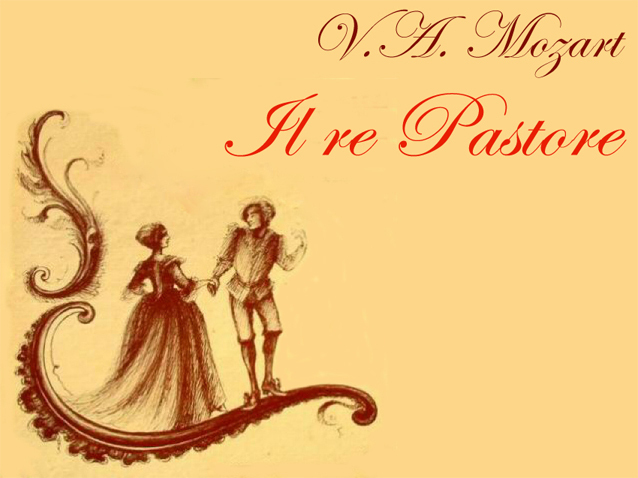 © BASF
General informations
Composer:Wolfgang Amadeus Mozart
Librettist:

Pietro Metastasio

Creation date:

1775

Creation place:

Austria

Acts number:

2

Reference:

K.208

Original language:

Italian

Opera House of original production:

Salzbourg
Work description
Mozart was just 19 years old when he wrote Il Re Pastore in 1775 at the command of the Archbishop-Prince of Salzburg, to a libretto by Métastase which had previously been put to music by numerous composers of the time, in particular Gluck.
This youthful work whose dramatic insignificance earned it the name of serenade nonetheless shines with the richness of its orchestration, its inexhaustible melodic inspiration and its dazzlingly ingenious score; it wonderfully foreshadows the composer's future works. Vocally, Mozart demands both lightness and agility of his singers, with many tours de force. Despite a somewhat outdated and rather incredible libretto, and flat characters, this exquisite bucolic tale brims with energy, spirit and enthusiasm.
Summary
Torn between attachment and power, the young heir to a fallen throne chooses love and renounces all authority. However, his self-denial and fidelity will make him worthy to reign and to wed his beloved.
 
Act 1
Alessandro, king of Macedonia (soprano), having just conquered the city of Sidon, wants it to be ruled by Aminta (soprano), the young legitimate heir who became a shepherd after he was removed from the throne by usurpers. In addition, the monarch chooses Tamiri (soprano), the daughter of the former tyrant, to be his wife. But the shepherd is passionately in love with Elisa (soprano), a simple young shepherdess.
Act 2
In order to remain faithful to his beloved, Aminta objects to the king's wishes, refuses the arranged marriage and decides to remain a shepherd. The understanding Alessandro unconditionally accepts the marriage of Aminta and Elisa. He grants Tamiri a new fiancé, his friend Agenor (tenor) and promises them the future kingdom he will conquer.