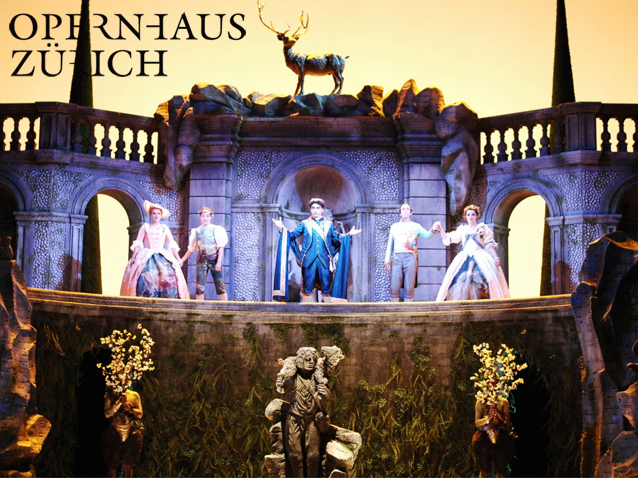 © Opernhaus Zürich
Description
Alexander the Great liberates Sidon from the tyrannical Strato. Rather than demand sovereignty for himself, he seeks out the legitimate heir to the realm and finds him in the shepherd Aminta. However, Aminta insists on remaining a shepherd and on his love for Elisa, and refuses Alexander's offer, for the throne would mean renouncing both. Moreover, Alexander is also asking that Aminta marry the daughter of the deposed tyrant, Tamiri, who in turn is in love with Agenore. Thwarted by the resistance of the two couples, Alexander ultimately gives up his plan: the lovers stay together, and Aminta and Elisa ascend the throne. Mozart's serenata, which he composed at the age of 14, anticipates the master of opera that he would later become. Written for a visit to Salzburg by Archduke Maximilian, the work is based on a libretto by Pietro Metastasio that was highly popular with many composers in the 18th century.
Grischa Asagaroff's production is set in the evocative atmosphere of a picturesque baroque park decorated with fountains. The rising Swiss tenor Mauro Peter can be heard in the role of Alexander.
More information is available on the operahouse's official website.
Schedule
February 11, 2015 19:30:00
February 13, 2015 19:30:00
February 15, 2015 14:30:00
February 18, 2015 19:30:00
February 21, 2015 19:30:00
Work's characters list
Director
Conductor
Elisa
Aminta
Tamiri
Alessandro
Agenore