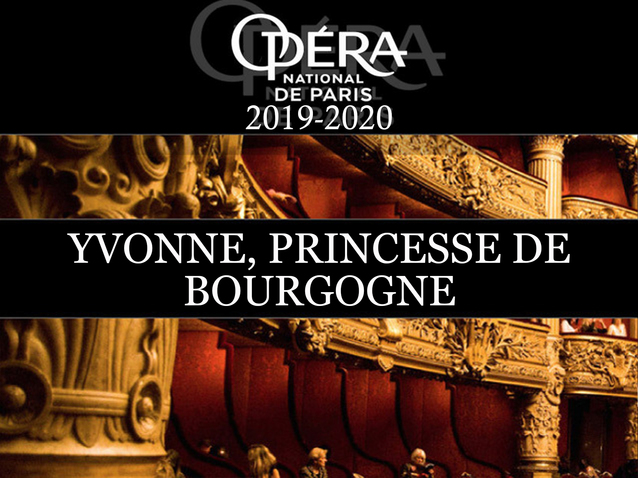 © DR
Description
Co-production with the Mint, Brussels and the Wiener Staatsoper.
Work based on the contrarian piece of the same name, Iwona, księżniczka Burgunda by Witold Gombrowicz.
Princess Yvonne is not a princess: she is ugly, apathetic and taciturn. Object of permanent mockery, it disturbs, it irritates to excess. The opera of Philippe Boesmans, commissioned by the Belgian composer by the Opéra national de Paris in 2008, is a work of its own: sordid and funny, of an incredible cruelty but also irresistibly seductive, it reveals to the person who look at all the darkness of the human soul. Brought to the stage by a disturbing staging by Luc Bondy, the score and the libretto retain all the dark humor and cynicism of the eponymous play by the playwright Witold Gombrowicz.
More information is available on the official website of the opera house.
Schedule
February 26, 2020 19:30:00
February 29, 2020 19:30:00
March 02, 2020 19:30:00
March 04, 2020 19:30:00
March 06, 2020 19:30:00
March 08, 2020 14:30:00
Work's characters list
Director
Conductor
Yvonne
Le roi Ignace
La reine Marguerite
Le prince Philippe
Le Chambellan
Isabelle
Cyrille
Cyprien
L'innocent