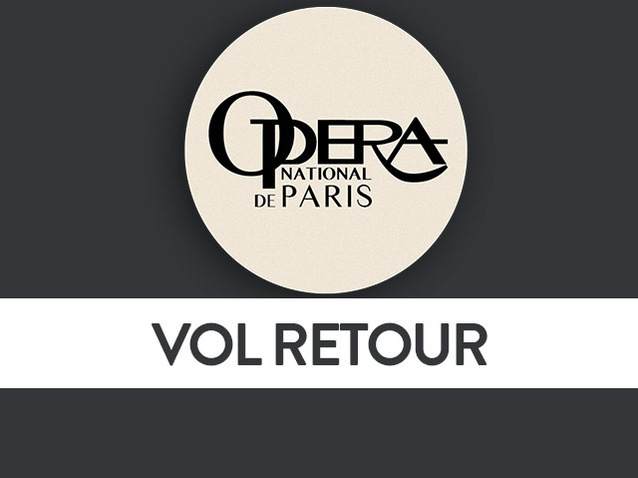 Description
New production
A little boy in search of new adventures finds a plane hidden in his cupboard. Without hesitating, he sets out to explore the universe. However, running out of fuel, he is forced to land on the moon. There, he meets a Martian whose flying saucer has broken down. Will the two manage to forge a friendship and join forces to enable them both to return home? This first coproduction between the Paris Opera and the English National Opera, Vol retour (The Way Back Home) offers young audiences (4 years old and above) a contemporary opera that lives up to expectations. The music by the talented young British composer, Joanna Lee, and the libretto by Rory Mullarkey, based on Oliver Jeffers' illustrated storybook, take the audience on an extraordinary journey to the land of sound. Stage director Katie Mitchell, a frequent guest of the world's major theatres and opera houses, lends her experience and her sense of poetry to this ambitious project – a unique opportunity to introduce young children to the world of opera and to make older audiences laugh and dream. First performed in English at the Young Vic in London in December 2014, the French version of Vol retour will make its debut in December 2015 with the singers of the Atelier Lyrique in association with the Paris Opera Academy. 
Cast :
Solistes de l'Academie / Atelier Lyrique
Solistes de l'Orchestre de l'Opera national de Paris
More information is available on the opera house's official website.
Schedule
December 04, 2015 19:30:00
December 05, 2015 19:30:00
December 09, 2015 19:30:00
December 11, 2015 19:30:00
December 12, 2015 15:00:00
December 12, 2015 19:30:00
December 18, 2015 19:30:00
December 19, 2015 19:30:00