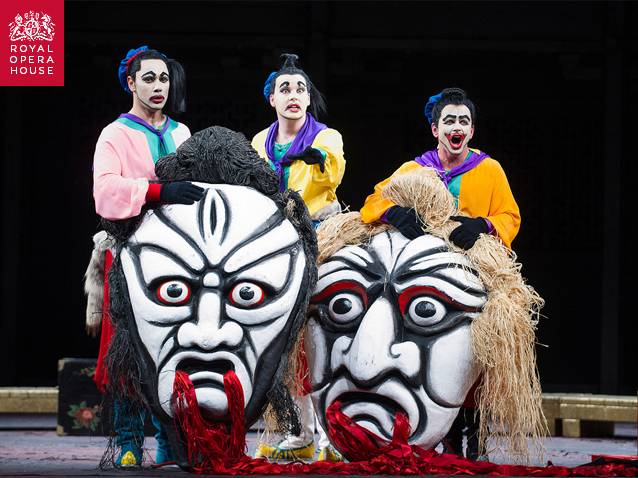 © DR
Description
Andrei Serban's staging of Puccini's final opera is a glorious pageant of rich colour, dance and drama.
'I will win' exclaims Prince Calaf as he boldly sets out to thaw the heart of the ice princess Turandot. In the final months of his life Puccini struggled to depict Calaf's triumph: he died before finishing the final act. Turandot was completed by Franco Alfano two years later and given its premiere in 1926 at La Scala, Milan. During this initial performance the conductor Arturo Toscanini famously laid down his baton in Act III, declaring 'at this point, the Maestro died'. Turandot has gone on to have great worldwide success.
More information is available on the operahouse's official website.
Schedule
February 17, 2014 19:30:00
February 20, 2014 19:30:00
February 25, 2014 19:30:00
February 28, 2014 19:30:00
March 04, 2014 19:30:00
March 07, 2014 19:30:00
March 10, 2014 19:30:00
Work's characters list
Director
Conductor
Timur
Timur
Liu
Ping
Pang
Pong
Un mandarin
Altoum