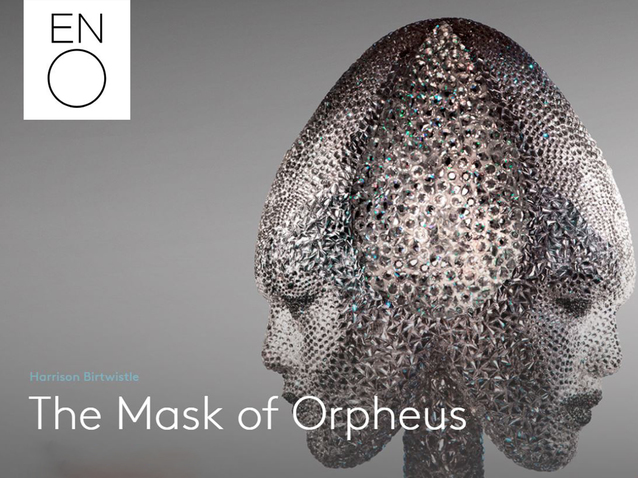 © DR
General Information
Production title:

The Mask of Orpheus - English National Opera (2019)

Creation date:

18/10/2019

Work - Composer:

The Mask of Orpheus

-

Harrison Birtwistle

Opera house:English National Opera.
Description
Opera commissioned and premiered at ENO May 21, 1986 Directed by David Freeman, with Philip Langridge, under the direction of Elgar Howarth.
More information is available on the official website of the ENO.
Schedule
October 18, 2019 19:00:00
October 25, 2019 19:00:00
October 29, 2019 18:00:00
November 07, 2019 19:00:00
November 13, 2019 19:00:00
Casting
Yamoussa Bangoura
Alfa Marks
Leo Hedman
Charlotte Shaw
Work's characters list
Director
Conductor
Orpheus the Man
Orpheus the Myth/Hades
Orpheus the Hero
Eurydice the Woman
Eurydice the Myth/Persephone
Eurydice the Hero
Aristaeus the Man
Aristaeus the Myth/Charon
Aristaeus the Hero
The Oracle of the Dead/Hecate
The Caller
First Priest/Judge of the Dead
Second Priest/Judge of the Dead
Third Priest/Judge of the Dead
First Woman/Fury 1
Second Woman/Fury 2
Third Woman/Fury 3