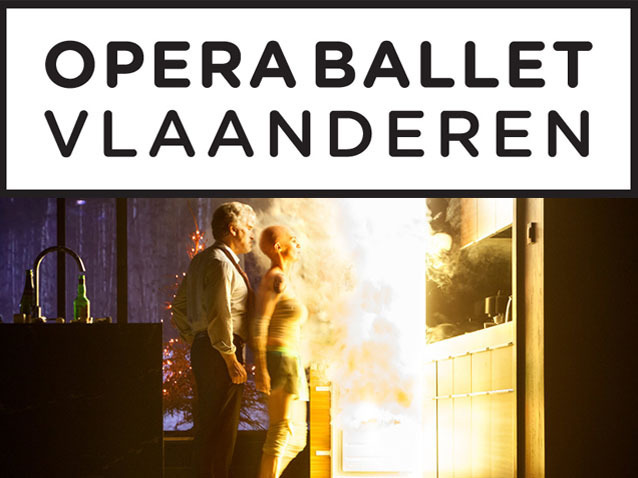 © DR
Description
Leoš Janáček's opera has all the elements of a thriller with a science-fiction twist. Central to the story is Elina Makropoulos, who, thanks to an elixir of life that her alchemist father tested on her, has been alive for three centuries. She must find the recipe before potion wears off. But is a life without the boundary of death a life worth living?
Janáček based his work on the contemporary play of the same name by his countryman Karel Čapek, who flirted with science-fiction and coined the word 'robot' in his play R.U.R.. Elina Makropoulos is a sort of human robot, on the border between life and death, exhausted by the events and emotions of an excessively long life. As an opera diva she is worshipped and desired, but inwardly, she is nothing but indifference and cynicism.
Janacek's macabre but deeply passionate opera is perfectly suited to the Hungarian theatre and film director Kornél Mundruczó, who will return to Opera Vlaanderen following his haunting production of Bluebeard's Castle/Winterreise. Under the musical direction of the Czech conductor Tomas Netopil - who was previously guest conductor for Samson et Dalila, Die Zauberflöte and La Juive – Janáček's indelible score is in expert hands.
More information is available on the official website of the opera house.
Schedule
September 22, 2016 20:00:00
October 02, 2016 20:00:00
October 04, 2016 20:00:00
October 07, 2016 20:00:00
October 09, 2016 15:00:00
Casting
Thierry Vallier
Bea Desmet
Birgit Langenhuysen
Work's characters list
Conductor
Emilia Marty
Albert Gregor
Vítek, premier clerc
Krista
Jaroslav Prus
Janek Prus
Dr. Kolenatý, avocat
Technicien
Une femme de ménage
Hauk-Schendorf
Une femme de chambre