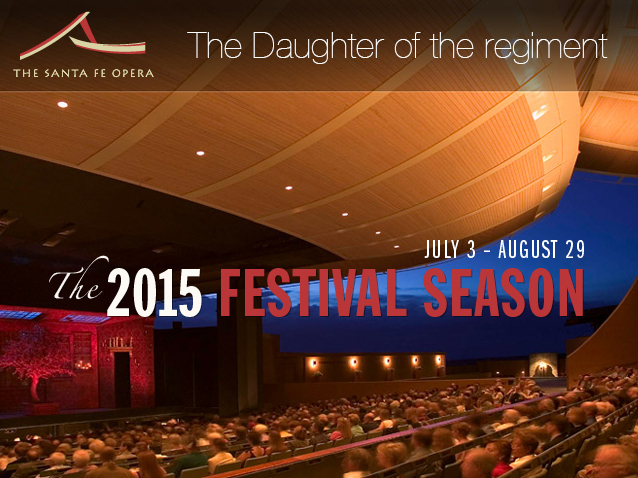 © Copyright all right reserved
Description
New production
As an infant, the now beautiful and vivacious young Marie was found abandoned on the battlefield and
raised by a regiment of soldiers. She loves the regiment and all the men in it, especially Tonio, a
shepherd who has become a soldier to be near her. Taken away by wealthy relatives, she pines for her
former life and her lover. She is finally rescued by the regiment led by Tonio and all ends happily.
More information is available on the opera house's official website.
Schedule
July 03, 2015 20:30:00
July 08, 2015 20:30:00
July 11, 2015 20:30:00
July 17, 2015 20:30:00
July 24, 2015 20:30:00
August 03, 2015 20:00:00
August 08, 2015 20:00:00
August 12, 2015 20:00:00
August 20, 2015 20:00:00
August 26, 2015 20:00:00
August 29, 2015 20:00:00
Casting
Phyllis Pancella
Judith Christin
Work's characters list
Conductor
Marie
Marquise de Berkenfield
Duchesse de Crakentorp
Tonio
Sulpice