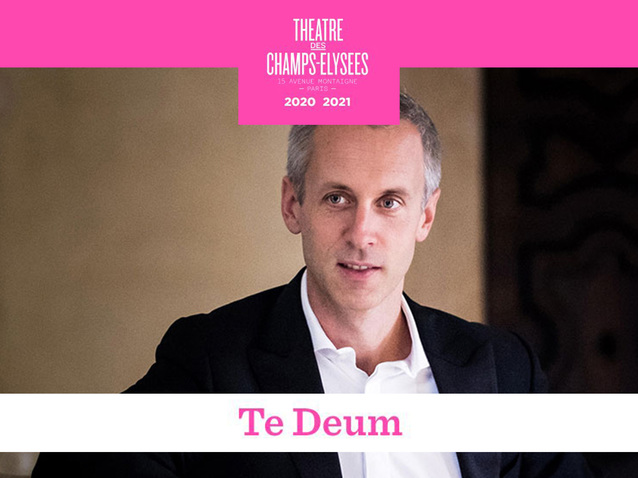 © DR
General Information
Production title:

Te Deum - Théâtre des Champs-Élysées (2021)

Creation date:

09/01/2021

Work - Composer:

Te Deum (Charpentier)

-

Marc-Antoine Charpentier

Opera house:Théâtre des Champs-Élysées.
Description
This program was to be created at the Trinity Chapel in March 2020.
Cast :
Direction: Sébastien Daucé
Caroline Weynants, Caroline Dangin-Bardot, Perrine Devillers | dessus
Marie Pouchelon | bas-dessus
David Tricou, Léo Vermot-Desroches | haute-contre
Antonin Rondepierre, Randol Rodriguez | taille
Ryan Veillet | taille
Etienne Bazola, René Ramos Premier | basse-taille
Nicolas Brooymans, Renaud Bres | basse
More information is available on the official website of the Theater.
Schedule
January 09, 2021 20:00:00