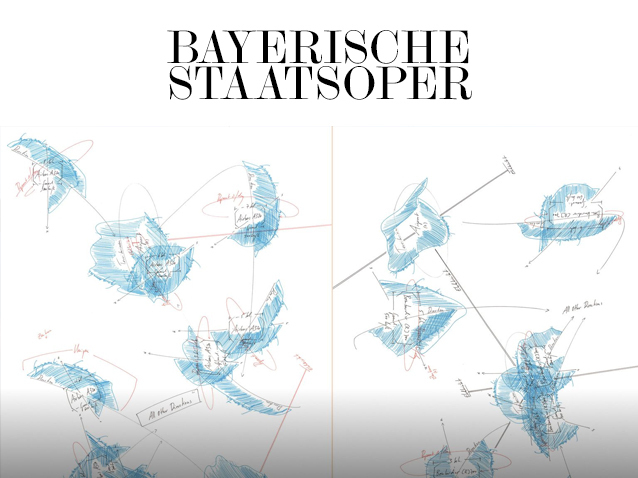 © Jorinde Voigt
Description
New production
World premiere
Composer : Miroslav Srnka · Libretto by Tom Holloway 
In 1910 two competing teams set out on an expedition to the Antarctic: A band of British explorers, led by Robert Falcon Scott and Roald Amundsen's Norwegian party went head to head in a race to be the first humans to reach the South Pole. Amundsen arrived at his destination one month before Scott; Scott and his four companions lost their lives in a snowstorm on the return journey. The news of Amundsen's success was shortly followed by that of Scott's heroic failure. It was Scott whose name became the stuff of tragic legend.
The opera by Miroslav Srnka and Tom Holloway reads between the lines of the official reports and imagines what was going through the minds of the men during this long winter: the emotions this solitude in a world of ice evoked; how collaboration can lead to rivalry and tension; how conflict involving national pathos and everyday tasks can result in comical situations; to what extent the men thought about the wives they had left behind. Ultimately, the South Pole is just a white speck in the middle of a white landscape. The attraction of reaching this point seems utterly abstract; l'art pour l'art of achieving the impossible.
More information is available on the opera house's official website.
Schedule
January 31, 2016 19:00:00
February 03, 2016 19:00:00
February 06, 2016 19:00:00
February 09, 2016 19:00:00
February 11, 2016 18:00:00
July 05, 2016 19:00:00
Work's characters list
Director
Robert Scott
Kathleen Scott
Roald Amundsen
Landlady
Oates
Wilson
Evans
Wisting
Hanssen