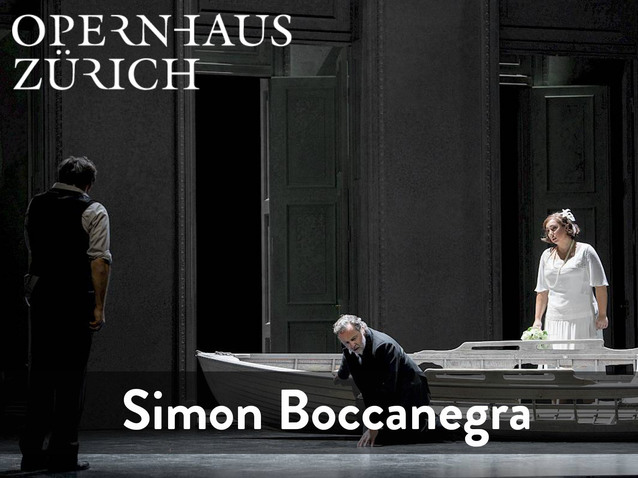 © DR
Description
Revival of the production created in 2020, which we reported at the time, in french.
Andreas Homoki realized this production in the middle of the pandemic, and its extraordinary premiere was celebrated with only 50 audience members in attendance and a huge television audience watching on Arte from their homes. Homoki created fleshed-out characters, as well as a clear and suspense-filled narrative arc. In order to facilitate the opera's multiple time periods, his production allowed for imaginary spaces of memory. 
More information is available on the official website of the opera house.
Schedule
December 12, 2021 20:00:00
December 15, 2021 19:00:00
December 17, 2021 19:00:00
December 22, 2021 19:00:00
December 26, 2021 20:00:00
December 30, 2021 19:30:00
Work's characters list
Director
Conductor
Paolo Albiani
Pietro
Capitano dei balestrieri
Un'Ancella di Amelia
Simon Boccanegra
Simon Boccanegra
Jacopo Fiesco
Gabriele Adorno
Maria Boccanegra (Amelia)