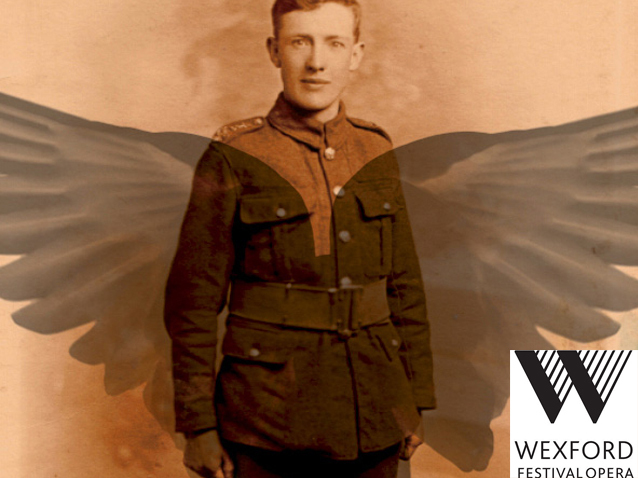 General Information
Production title:

Silent Night - Wexford Festival (2014)

Creation date:

24/10/2014

Work - Composer:

Silent Night

-

Kevin Puts

Opera house:Wexford Opera
Description
Commissioned by Minnesota Opera, Silent Night was first performed in 2011 to great critical acclaim and in 2012 won Kevin Puts a Pulitzer Prize. The opera's multilingual libretto (by Mark Campbell) was inspired by the 2005 film Joyeux Noël, about the spontaneous Christmas truce between enemy combatants during the First World War. Its core message is that war is not sustainable when you come to know your enemy as a person.
Kevin Puts, from St Louis, Missouri, is regarded as one of the most important composers of his generation. Silent Night, his first opera, tells the stories of French, German and Scottish soldiers who find themselves caught up in the war, and who rediscover their humanity as they lay down their weapons and sing messages of peace.
Presented with the support of the American Friends of Wexford Opera with the support of the French Embassy in Ireland.
The Dr Tom Walsh Lecture will be delivered by Kevin Puts and Mark Campbell, composer and librettist of Silent Night on 25 October at 11:00 am.
Joyeux Noël, the film that inspired Silent Night, will be screened in the Jerome Hynes Theatre in Wexford Opera House at 10:30 am on the days of the Silent Night performances. There is no charge but tickets must be booked through the Box Office.
More information is available on the operahouse's official website.
Schedule
October 24, 2014 20:00:00
October 27, 2014 20:00:00
October 30, 2014 20:00:00
November 02, 2014 17:00:00
Casting
Chad Johnson
Sinéad Mulhern
Philip Horst
Alexandros Tsilogiannis
Ian Beadle
Quentin Hayes
Koji Terada
Mathew Worth
Quirijn de Lang
Kate Allen
Jamie Rock
Work's characters list
Director
Conductor
Nikolaus Sprink
Anna Sorensen
Lieutenant Horstmayer
Kronprinz
Johnathan Dale
William Dale
Father Palmer
Lieutenant Gordon
British Major
Lieutenant Audebert
Poncel
General Audebert
Madeleine Audebert
Gueusselin