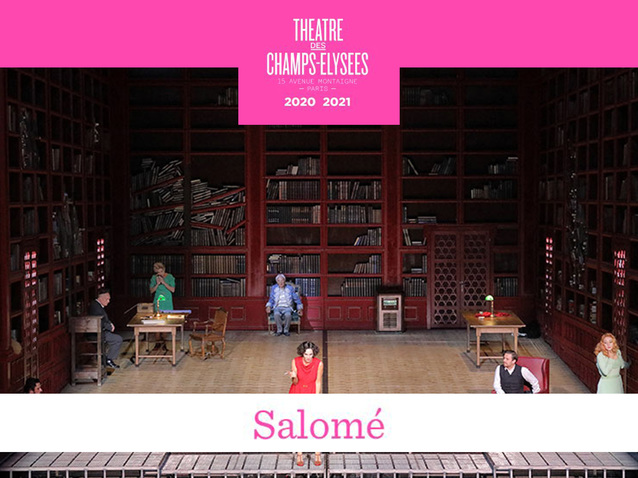 © DR
Description
Production played in Munich in 2019.
More information is available on the official website of the Theater.
Following the implementation of a curfew by the Government, the Theater has changed the performance schedules (which are up to date here).
Following the measures adopted by the government as part of the fight against the spread of the coronavirus, the Theater finally had to cancel all performances of this production.
Schedule
November 14, 2020 18:00:00
November 17, 2020 18:00:00
November 19, 2020 18:00:00
November 22, 2020 17:00:00
November 24, 2020 18:00:00
Work's characters list
Director
Conductor
Salome
Herodias
Herodes
Narraboth
Erste Jude
Zweiter Jude
Dritter Jude
Vierter Jude
Fünfter Jude
Erster Nazarener
Ein Kappadozier
Jochanaan
Ein Page
Zweiter Nazarener
Erster Soldat
Zweiter Soldat
Ein Sklave