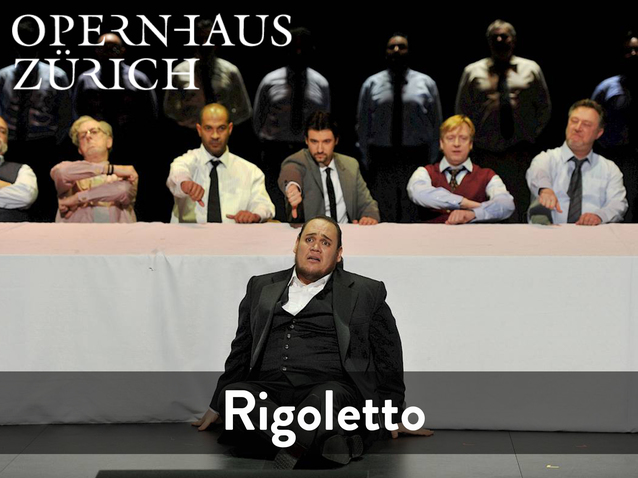 Description
Production already played in 2016 and 2019.
Tatjana Gürbaca's staging of Giuseppe Verdi's classic Rigoletto is one of the most successful productions to originate under Andreas Homoki's artistic directorship. Gürbaca needs only a long table to tell the story of Rigoletto, the court jester, and his locked-away daughter Gilda, complete in all its facets and depths, accentuating the sharp social criticism central to the work. Mantua's court is a depraved, masculine society, interested only in humiliation and amusement. It's a world that's morally broken and void of any sense of values. Here, having fun means debasing and degrading others – and Rigoletto is the most cynical participant of them all. The only ray of light in this darkness is his daughter Gilda, a beacon of meaningful love, who would rather sacrifice herself than let go of her ideals. 
More information is available on the official website of the opera house.
Schedule
April 10, 2022 20:00:00
April 13, 2022 19:00:00
April 18, 2022 14:00:00
April 22, 2022 19:00:00
April 27, 2022 19:00:00
Work's characters list
Director
Conductor
Rigoletto
Gilda
Maddalena
Sparafucile
Giovanna
Il Duca di Mantova
Il Conte Monterone
Il Conte di Ceprano
La Contessa di Ceprano
Marullo
Borsa
Un Usciere di Corte
Il Paggio della Duchessa