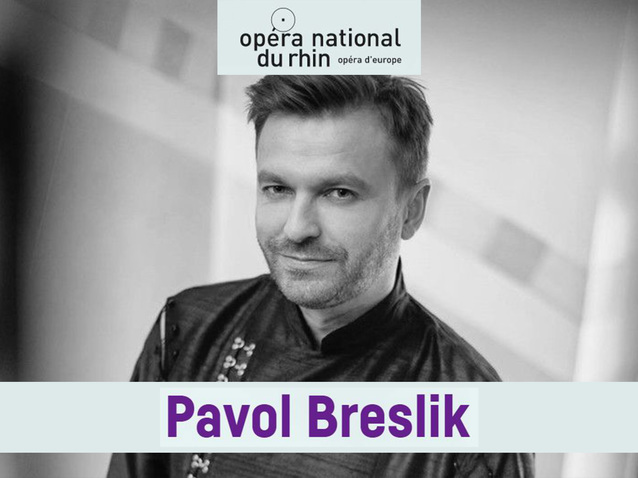 © Copyright all right reserved
General Information
Production title :

Récital Pavol Breslik - Opéra National du Rhin (2020)

Creation date :

2020

Work - Composer :

Récital

-

Compositeurs divers

Opera house :Opéra National du Rhin.
Description
In Strasbourg.
Piano : Amir Katz
Program :
ANTONíN DVORÁK (1841-1904)
Chants Tziganes
FRANZ SCHUBERT (1797-1828))
Der Musensohn
Ganymed
Nachtviolen
Im Abendrot
Auf dem Wasser zu singen
Erlkönig
FRANZ LISZT (1811-1886)
Oh ! quand je dors
Comment disaient-ils
S'il est un charmant gazon
Enfant si j'étais roi
MIKULÁŠ SCHNEIDER-TRNAVSKÝ (1881- 1958)
Prsteň
Vesper Dominicae
Letí Havran, letí
Upspávanka
Guslar
Našiel som si v šírom poli
Keby som bol vtáčkom
Všetci ľudia povedajú
Keď som sa spovedal
More information is available on the official website of the opera house.
The concert is canceled "due to an indisposition of the tenor (not related to the coronavirus)".
Schedule
October 21, 2020 20:00:00
Work's characters list
Ténor