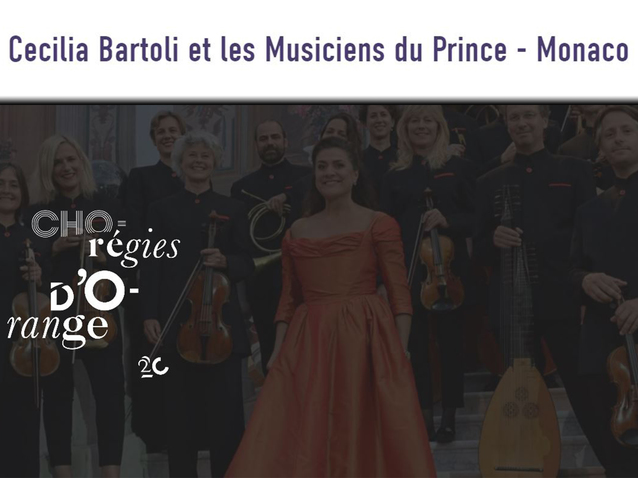 © DR
General Information
Production title:

Récital Cecilia Bartoli - Chorégies d'Orange (2020)

Work - Composer:

Récital

-

Compositeurs divers

Opera house:Théâtre Antique d'Orange
Description
"Viaggio italiano"
More information is available on the official website of the Choregies.
Following the measures adopted by the government as part of the fight against the spread of the COVID-19 coronavirus, the 2020 edition of the festival had to be canceled.
This production has been postponed to the 2021 edition.
Schedule
July 24, 2020 21:30:00
Work's characters list
Conductor
Interprète