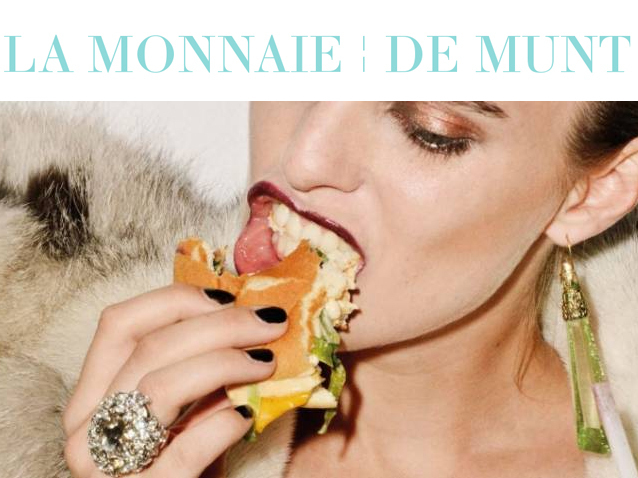 © Copyright all right reserved
Description
New production
Co-production La Monnaie / De Munt, Teatr Wielki Opera Narodowa (Warszawa)
Co-presentation Les Halles de Schaerbeek
Venue: Halles de Schaerbeek
Due to the renovation of the theatre, most of the season will be played "extra muros".
In the darkroom of fatal desire
'You could have a blow job aria – begins with words, ends with humming.' Using the story of a public scandal, the librettist Philip Hensher inspired the 23-year-old British composer Thomas Adès to portray the fall of the libertine and notorious socialite beauty the Duchess of Argyll, remembered in history as the Dirty Duchess. Powder Her Face is inspired by a sex scandal in 1963 that shocked the British upper class. Thomas Adès' playful score offers a camp version of popular idioms of cabaret, musicals, and tango, while paying homage to Berg and Stravinsky. This is Alejo Pérez's first time at La Monnaie. He will be joined by the renowned opera and film director Mariusz Treliński in a critique of middle-class moral conventions. 'Be discrete, be good, be brutal,' sings this female incarnation of Don Juan.
More information is available on the opera house's official website.
Schedule
September 22, 2015 20:00:00
September 24, 2015 20:00:00
September 25, 2015 20:00:00
September 27, 2015 20:00:00
September 29, 2015 20:00:00
September 30, 2015 20:00:00
October 02, 2015 20:00:00
October 03, 2015 20:00:00
Work's characters list
Director
Conductor
Conductor
Duchess
Hotel Manager
Maid
Duke
Laundryman
Lounge Lizard
Other guest
Waiter
Priest
Rubbernecker
Rubbernecker
Delivery boy
Confidante
Waitress
Mistress
Society journalist
Electrician