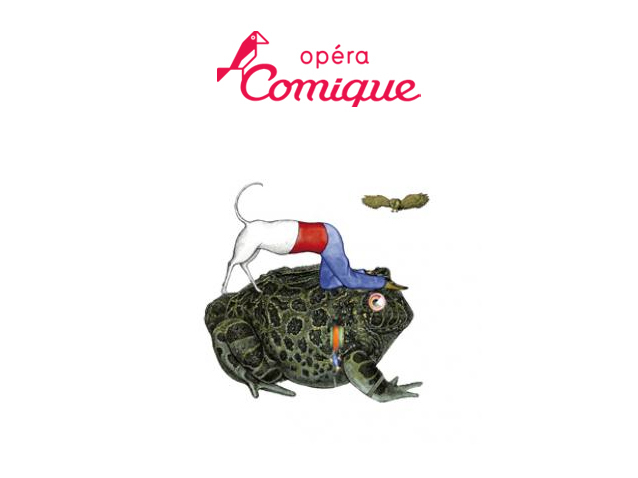 © Opéra Comique
Description
Jean-Philippe Rameau is a crucial landmark in French music. This contemporary of Handel revolutionized the orchestral idiom and composed some of the greatest operatic masterpieces of his century.
He debuted at the Opéra Comique. At the height of his fame and on the wedding festivities of the Dauphin, Rameau regained the spirit of burlesque in his one and only comedy, Platée, a scathing satire of opera in which the gods and the animals vie in wickedness on a score that is both gorgeous and amazing.
The queen of the moors, Platée the nymph, is the victim of a cruel plot contrived by Jupiter to castigate the jealousy of his wife Juno with the help from Olympus and the raging elements.
Sung by a man and surrounded by frogs, Platée shatters conventions: declamation, dance and singing are turned upside down. Conducted by William Christie and Robert Carsen, Folly personified brings credibility to the buffo genre.
Performance duration : 2h15 with an interval
France Musique will broadcast Platée live on the 27th march 2014.
More information is available on the opera house's official website.
Schedule
March 20, 2014 20:00:00
March 22, 2014 20:00:00
March 24, 2014 20:00:00
March 25, 2014 20:00:00
March 27, 2014 20:00:00
March 30, 2014 15:00:00
Work's characters list
Director
Conductor
Platée
La Folie
Thespis
Jupiter
Junon
Cithéron
L'Amour
Momus
Clarine
Thalie
Mercure