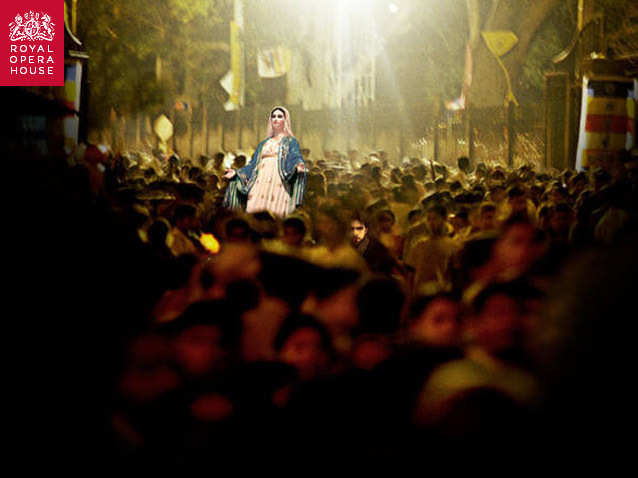 Description
New production
Leoncavallo's Pagliacci, like Mascagni's Cavalleria rusticana, came about as a commission from the music publisher Edoardo Sonzogno. After the fantastic success of Cavalleria rusticana at its premiere in 1890, Sonzogno was looking for more material of a similar kind. He saw the potential in Leoncavallo and commissioned Pagliacci, which the young composer had in part based on a true story he had read in Le Figaro in 1899. The opera was another huge success on its premiere on 21 May 1892. Damiano Michieletto (Guillaume Tell) directs a double programme of both works for The Royal Opera. He updates both works to southern Italy in the late 20th century, to a village in the grip of poverty and hypocrisy, where strong passions lurk in the dark.
Right from its spoken prologue, Pagliacci overtly plays with our ideas of what is real and what is not. The culmination is a brilliant finale, in which we watch the onstage audience slowly understand that a tragedy is unfurling before them: 'La commedia è finita'. The opera's blistering mix of seedy realism and theatrical drama has made it a key part of the Italian operatic repertory; its many musical highlights include Tonio's 'Un nido di memorie' and Canio's 'Vesti la giubba'.
More information is available on the opera house's official website.
Schedule
December 03, 2015 19:30:00
December 07, 2015 19:30:00
December 10, 2015 19:30:00
December 13, 2015 14:00:00
December 15, 2015 19:30:00
December 18, 2015 19:30:00
December 21, 2015 12:30:00
December 29, 2015 19:30:00
January 01, 2016 15:00:00
Work's characters list
Director
Conductor
Tonio
Beppe
Nedda
Nedda
Canio
Silvio