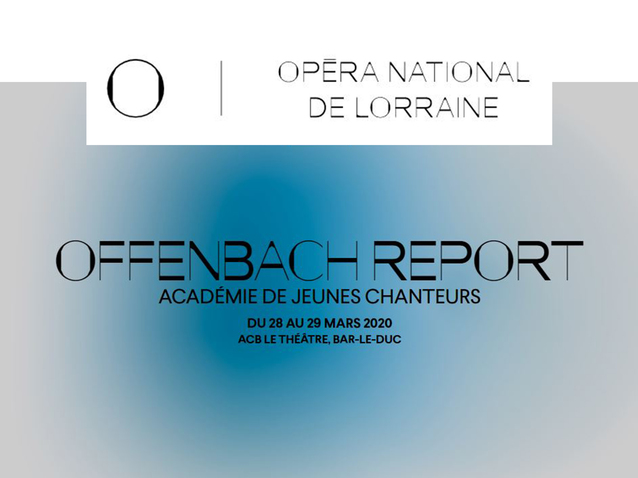 © Opéra National de Lorraine
General Information
Production title:

Offenbach Report - Opéra National de Lorraine (2020)

Creation date:

28/03/2020

Work - Composer:

Récital

-

Compositeurs divers

Opera house:Opéra National de Lorraine.
Description
At the ABC the Theater at Bar-le-Duc.
Through the memories and works of Offenbach, "come embark on this lyrical journey imagined for all audiences, of all ages, amateur or non-opera, and discover on this occasion a more intimate face of the famous French composer from 'Germany.
For the first time, the Operas of Metz, Reims and Nancy team up to create together a show outside the walls, the premiere of which will take place this season in Bar-le-duc and then tour in the East in 2020-2021 ".
With the Academy of Young Singers, in a staging by Mikaël Serre.
More information is available on the official website of the opera house.
Following the measures adopted by the government as part of the fight against the spread of the COVID-19 coronavirus, the opera house had to cancel all performances of this production.
Schedule
March 28, 2020 20:30:00
March 29, 2020 15:00:00