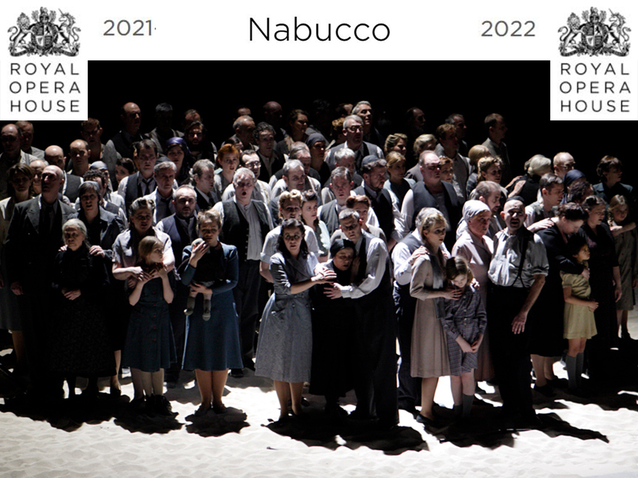 © DR
Description
Revival of the production created in 2013, already resumed in 2016, but which we could also see at La Scala in 2017.
Due to resource challenges caused by the Omicron COVID-19 variant, the following performance of Nabucco has been cancelled:
Thursday 23 December (matinee)
Tuesday 28 December
Anna Netrebko has finally stepped down from the role of Abigaille and will be replaced by Liudmyla Monastyrska in January.
More information is available on the official website of the opera house.
Schedule
December 20, 2021 19:30:00
December 23, 2021 12:30:00
December 28, 2021 19:30:00
January 14, 2022 19:30:00
January 17, 2022 19:30:00
January 20, 2022 19:30:00
January 23, 2022 15:00:00
Work's characters list
Director
Conductor
Nabucco
Abigaille
Ismaele
Zaccaria
Fenena
Il Gran Sacerdote
Abdallo
Anna