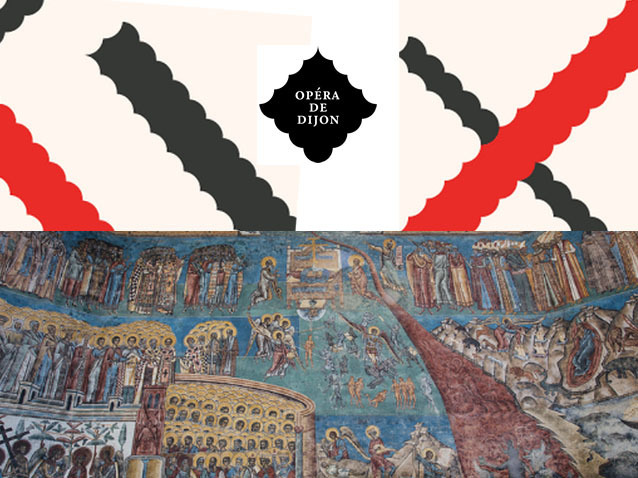 Description
PRODUCTION Théâtre des Champs-Élysées
COPRODUCTION Dijon Opera
In 1770, while with his father on his first visit to Italy, Mozart received a commission from the Teatro Regio Ducal of Milan — the future Teatro alla Scala , and already at the time one of the three most important on the peninsula — for an opera seria on a libretto based on Racine's Mithridate. A bit of a daft wager on a teenager of 14, whose only staged works included a few short intermezzi and a small opera bouffe! But the wager paid off: premiered on 26 December of the same year to resounding success, Mitridate is today considered the first lyric masterpiece of the Austrian genius, already exhibiting a staggering musical and dramatic maturity. The libretto, which follows the highly codified rules of the style, with its unrequited loves, its conflicts between the heart, duty and noble sentiments, and its ultimate denouement designed to flatter the grandeur and virtue of the ruling princes, thankfully maintains part of the dramatic force of the French playwright: it is perhaps the best libretto seria that the composer set to music throughout his career.
Fuelled by his still unquenched desire for the stage, with a simple yet effective maxim in mind — "to extraordinary situations, apply extraordinary means " — Mozart throws his whole spirit and already vast knowledge into a plethoric and spectacular score that stays glued to the action, and already offers a strong sense of the musical persona of each of the characters, and even attempts at certain moments to merge dramatic genres, a trait that would subsequently become a mark of his genius for the stage. The vocal parts, tailored for the top-tier singers the composer had at his service at the time, are of a formidable complexity, and require the soloists to be exceptional on all levels. We'll wager that the artists united around Emmanuelle Haïm and her Concert d'Astrée —notably Michael Spyres, Patricia Petitbon and the young and rising star Sabine Devieilhe — will rise to the challenge with the panache we all already know so well. Clement Hervieu-Leger, the talented collaborator of Patrice Chereau and veteran of the Comédie Française, signs the staging for this performance not to be missed.
More information is available on the opera house's official website.
Schedule
February 26, 2016 20:00:00
February 28, 2016 15:00:00
March 01, 2016 20:00:00
Work's characters list
Director
Conductor
Mitridate
Farnace
Sifare
Aspasia
Ismene
Arbate
Marzio