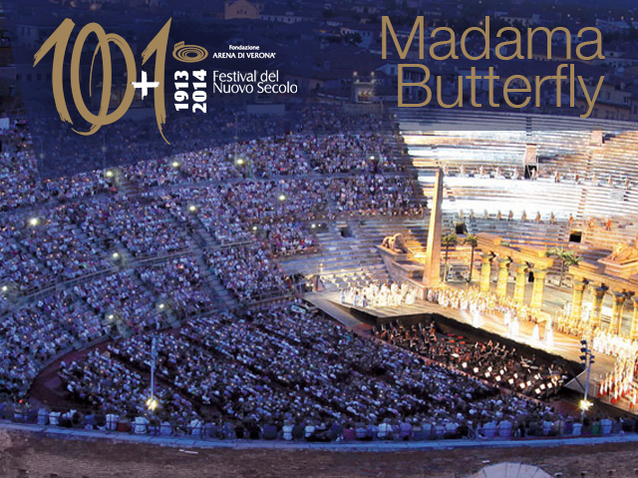 © Copyright all right reserved
Description
In London, in the summer of 1900, Puccini had attended Madama Butterfly, the one-act performance by the American David Belasco which had been inspired by a brief homonymous tale by John Luther Long. Fascinated by the sad life experience of the main character and the exotic setting in the far east, fashionable in the literary and theatrical environment of the XIX century, Puccini, following the triumphant success of Tosca, began the composition of Butterfly in 1901 and assigned the drafting of the libretto to Luigi Illica and Giuseppe Giacosa.
Japan, land of magic and mysteries, and the charm of the Orient began at that time to influence European culture, overall in the living rooms of the upper middle class and in artistic environments. The oriental frame and the external cultural impulses radically influenced Puccini's tastes. He completed a laborious job of research and documentation on Japanese music and instruments before beginning the composition. For the recital, Puccini followed the precious advice of the famous theatrical actress Sada Jacco, while for the scenes and setting he was guided by the wife of the then Japanese ambassador in Italy.
In 1902 the orchestration of the first act was started, but in February 1903 the composition was interrupted because of an automobile accident which forced the author to undergo a long and painful convalescence. Only after numerous pauses and adaptations Madama Butterfly was complete, in the version with two acts requested by Puccini, in December 1903.
The much awaited première was staged on February 17th, 1904 at the Teatro alla Scala in Milan. It was a total flop, defined by Puccini himself as "a real lynching". The clamorous failure of Butterfly, led to the immediate interruption of the performances and a series of radical cuts and revision, which left the opera more proportioned and lightened. The most important changes were made to the first act while the second act, which was excessively long, was divided into the second and third acts which exist today. By doing this Puccini brought the draft back to the original idea of three acts and it is in this version that the opera is presented today.
Just a little more than three months after the première, on May 28th, 1904, the new Madama Butterfly was performed at the Teatro Grande in Brescia, and this time it was an enormous success. Even though it is very similar to the version we listen to on the stage today, the opera underwent even more changes by Puccini who went back to the score numerous times after that. It is said that at least four different editions have been printed.
More information is available on the operahouse's official website.
Attend this production with our partner La Fugue - Europera.
Schedule
August 15, 2014 20:45:00
August 22, 2014 20:45:00
August 27, 2014 20:45:00
August 30, 2014 20:45:00
September 02, 2014 20:45:00
September 05, 2014 20:45:00
Casting
Amarilli Nizza
Alice Marini
Chiara Fracasso
Victor Garcia Sierra
Work's characters list
Director
Conductor
Cio-Cio San (Madame Butterfly)
Cio-Cio San (Madame Butterfly)
Pinkerton
Pinkerton
Suzuki
Suzuki
Sharpless
Sharpless
Goro
Le Bonze
Kate Pinkerton
Yamadori
Le commissaire impérial
La mère de Cio-Cio-San
La cousine
L'ufficiale del registro