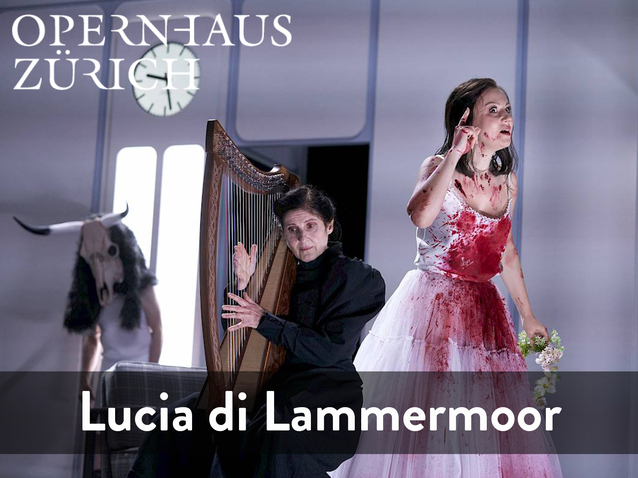 © DR
Description
Revival of the production created in 2021.
The world premiere of Lucia in 1835 was one of the greatest triumphs the Neapolitan theater has ever experienced and remains a sensation to this day. Its lasting popularity is in part thanks to Lucia's famous mad scene, one of the most moving operatic scenes of all time, which doubles as a vocal and dramatic tour de force for the singer in the title role. Returning for the revival of this production by Tatjana Gürbaca is American soprano Lisette Oropesa Lucia. She has already thrilled audiences as Lucia at the Royal Opera House Covent Garden in London and at the Teatro Real in Madrid. Appearing as her lover beloved is Benjamin Bernheim.
More information is available on the official website of the opera house.
Schedule
May 22, 2022 20:00:00
May 26, 2022 19:30:00
May 29, 2022 14:00:00
June 04, 2022 19:00:00
June 12, 2022 20:00:00
Work's characters list
Conductor
Lucia
Sir Edgardo di Ravenswood
Lord Enrico Ashton
Lord Arturo Bucklaw
Raimondo Bidebent
Alisa
Normanno