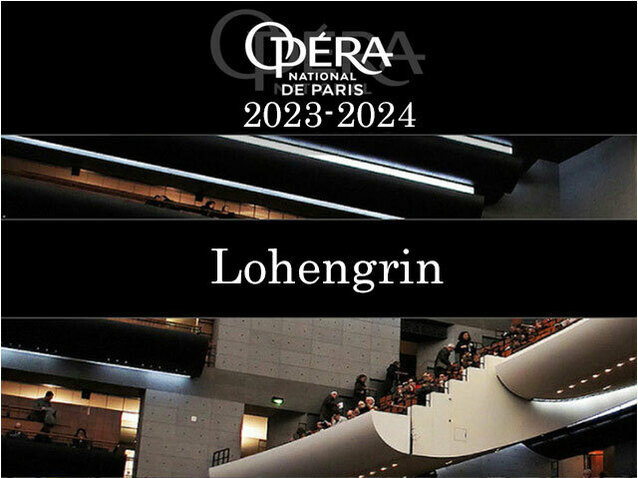 © OOL
Description
New production.
The director Kirill Serebrennikov, known for his powerful creations, is making his debut at the Opéra national de Paris with this work, which he casts in a dark light through a reflection on war, a machine for crushing bodies and the souls.
Youth Preview on September 20.
More information is available on the official website of the Opera house.
Schedule
September 23, 2023 19:00:00
September 27, 2023 19:00:00
September 30, 2023 19:00:00
October 11, 2023 19:00:00
October 14, 2023 19:00:00
October 18, 2023 19:00:00
October 21, 2023 19:00:00
October 24, 2023 19:00:00
October 27, 2023 19:00:00
Casting
Caroline Bibas
Joumana El-Amiouni
Isabelle Escalier
Yasuko Arita
Work's characters list
Director
Conductor
Heinrich der Vogler
Lohengrin
Elsa von Brabant
Elsa von Brabant
Friedrich von Telramund
Ortrud
Ortrud
Der Heerrufer des Königs
Vier Edelknaben
Vier Edelknaben
Vier Edelknaben
Vier Edelknaben
Vier brabantische Edle
Vier brabantische Edle
Vier brabantische Edle
Vier brabantische Edle