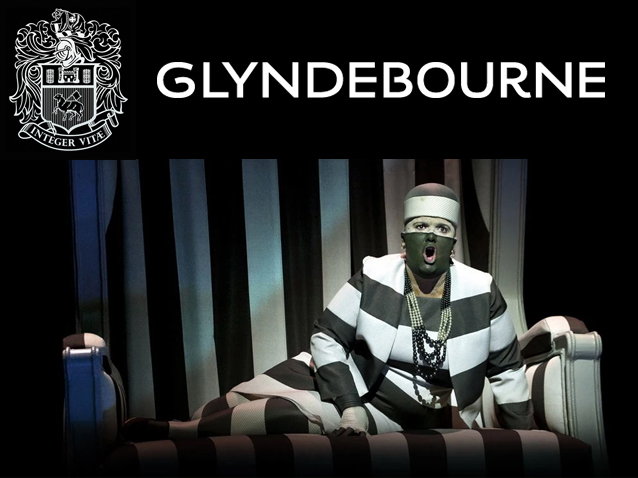 Description
A revival of the 2012 Festival production
Double performance with L'Heure espagnole in first part
'Our work requires an extraordinary production: the roles are numerous, and the phantasmagoria is constant' wrote Ravel. He would doubtless have been delighted by Glyndebourne's current staging of his two short operas by Laurent Pelly, which scored such a success when first presented in Festival 2012.
Separated by 15 years and a world war, Ravel's two sole operas could not be more different: L'heure espagnole evokes the racy Belle Époque of Ravel's youth, while L'enfant reflects the hard-won humanity of those who survived 'The War to End All Wars'. L'heure basks in a lush, sensual sound world, while L'enfant deploys large orchestral forces to weave a transparent, almost minimalist musical fabric.
L'heure espagnole , a Feydeau-esque sex farce about a lusty Spanish woman juggling lovers while her husband is preoccupied with clockwork mechanisms, evokes a Spanish flavour through Ravel's use of native dance forms including the jota , the habañera and the malagueña .
L'enfant et les sortilèges , with a libretto by the French novelist Colette, is both a whimsical 'lyric fantasy' and a morality play with a deeply serious core. Fairy tale characters, furniture, crockery, plants and animals come to life to chastise a peevish child who has been tormenting them. All ends happily, though, when the child learns compassion. The score features echoes of Gershwin as well as an eclectic blend of influences ranging from Bach and Monteverdi through Massenet, Wagner and Puccini.
The production's premiere during Festival 2012 was called 'pure magic' by The Financial Times while The Sunday Times urged 'if there are tickets left… grab them fast.'
Music director Robin Ticciati leads the London Philharmonic Orchestra, with Glyndebourne favourite Danielle de Niese starring as both Concepción in L'heure and the Child in L'enfant , joined on stage by a predominantly Francophone cast.
More information is available on the opera house's official website.
Schedule
August 08, 2015 17:25:00
August 11, 2015 17:25:00
August 13, 2015 17:25:00
August 16, 2015 17:25:00
August 18, 2015 17:25:00
August 21, 2015 17:25:00
August 23, 2015 17:10:00
August 26, 2015 17:25:00
August 28, 2015 17:25:00
August 30, 2015 17:25:00
Work's characters list
Director
Conductor
La princesse
L'enfant
Le petit vieillard
Le rossignol
La chauve-souris
L'écureuil
La chatte
La rainette
Le chat
Le feu
La théière
L'horloge comtoise
Le fauteuil
Un chêne